Saudi Arabia is considering selling some of its oil to China in yuan instead of the U.S dollar, a source familiar with the matter told the Wall Street Journal on Tuesday.
According to the report by WSJ, Saudi Arabia is in "active talks with Beijing." Such arrangement would dent the U.S dollar's dominance of the global petroleum market and financial market.
Over a quarter of Saudi Arabi's oil export is purchased by China, this means that such transaction would boost the international profile of Chinese currency, yuan.
The Kingdom has exclusively traded in the U.S dollar since 1974. 80% of  global oil sales is transacted in U.S dollars. It would be a significant shift for Saudi Arabia to price some of its 6.2 million a day crude exports in yuan.
Petroyuan, a yuan-denominated future contracts is also being considered by the Kingdom for inclusion in the pricing model of Saudi Arabian Oil Co. (Aramco).
The talks between Saudi Arabia and China over yuan priced oil contracts has been on and off for the past six years. However, the talk picked momentum this year as Saudi is not happy with decades-old U.S security agreement to defend the Kingdom, according to the report.
Saudis are also not happy with the lack of U.S support of their intervention in Yemen's civil war, recent attempt by the Biden administration to reach nuclear deal with Iran, in addition to the precipitous U.S withdrawal from Afghanistan in 2021.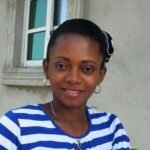 Ifunanya Ikueze is an Engineer, Safety Professional, Writer, Investor, Entrepreneur and Educator.