Nigeria's total public debt rose by N2.048 trillion in the first three months of the year, according to a report released by the Debt Management Office (DMO) on Tuesday.
The total public debt stood at N41.604 trillion ($100.07 billion) as at March 31, 2022 an increase of 5.18% from the N39.556 trillion as at December 31, 2021.
Year-on-year the nation's total public debt rose by 25.66% or N8.497 trillion from the N33.107 trillion recorded as at March 31, 2021.
External debt represents 39.94% or N16.617 trillion ($39.969 billion) of the total public debt as at March 31 2022, while domestic debt represents 60.06% or N24.987 trillion ($60.101 billion).
According to the DMO, FGN holds 48.42% or N20.144 trillion ($48.452 billion) of the domestic debt while states and FCT hold 11.64% or N4.843 trillion ($11.648 billion).
The DMO stated that "CBN Official Exchange Rate of US$1 to N415.75 as at March 31, 2022 was used in converting External Debt to Naira."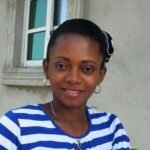 Ifunanya Ikueze is an Engineer, Safety Professional, Writer, Investor, Entrepreneur and Educator.