Russia's economy was predicted to crash under the weight of Western sanctions following Russia's invasion of Ukraine.
Six months into the war, Wall Street giants got their prediction wrong, as data showed that Russian Economy is emerging strong, according to a report by Business Insider.
The current data coming out of Moscow "does not point to an abrupt plunge in activity," JPMorgan strategists wrote in a note.
"The GDP profile, therefore, looks increasingly likely to be consistent with a drawn-out, but not very sharp recession."
JPMorgan had previously predicted Russia's economic downfall. It said in March that Moscow will see a 35% drop in GDP by second quarter.
Soaring crude exports and high prices have been a boon for the Russian economy, and the IMF said the Kremlin's program to keep unemployment low has been effective so far.
As the West instituted sanctions on Russian energy which they said would crumble the economy, Moscow pivoted towards Asian customers for exports.
Goldman Sachs had said five months earlier that Russia would struggle to find new trading partners amid war — but China and India, among others, have emerged as big buyers of Russian energy commodities.
Supplies to India has increased 900% since February, Business Insider reported.
Meanwhile, the EU still hauls in 2.8 million barrels a day despite its own sanctions on Moscow, Bloomberg data shows.
Read also: Euro-Zone inflation hits new record as ECB hawks push jumbo hike
Russia's manufacturing sector been on the growth trajectory, recent data shows.
Immediately after the invasion, the Purchasing Managers Index slid from 50.8 in February to 37.7 in March as highlighted by Goldman Sachs
The most recent data showed that the PMI stands at 52.2.
In another development, as the EU scramble for gas supply as winter approaches, Russia's gas storage is 91% full for the winter.
Data from Energy Monitor showed that EU gas storage is at  67% of their maximum capacity.
Russia now controls at least $12.4 trillion worth of Ukraine's key natural resources, including energy and mineral deposits, according to a report by Business Insider.
Moscow controls 63% of Ukraine's coal, 11% of its oil, 20% of its natural gas, 42% of its metals, and 33% of its rare earths, including key minerals like lithium.
Russia has seized 41 coal fields, 27 natural gas sites, 14 propane sites, nine oil fields, six iron ore deposits, as well as several sites for titanium, zirconium, strontium, lithium, uranium, and gold, according to the report.
While Ukraine is known as a top exporter of grains, the report said it also possesses 117 of the 120 most widely used minerals and metals, while also serving as a top source of fossil fuels.
Ukraine still has control over most of its oil and gas reserves.
The report estimated that about 30 billion tons of hard coal deposits worth $11.9 trillion are in Russian-controlled parts of Ukraine.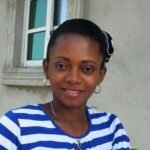 Ifunanya Ikueze is an Engineer, Safety Professional, Writer, Investor, Entrepreneur and Educator.