Private companies in Nigeria could begin importation of petrol before the end of this month as the Nigerian National Petroleum Company Ltd (NNPCL) is gradually ending its crude oil swap contracts with marketers.
The Group Chief Executive Officer of NNPCL, Mele Kyari, disclosed this in an interview with Reuters on Saturday. He said imports will now be paid in cash.
This comes as the nation grapples with the abrupt removal of the controversial fuel subsidy which Bola Tinubu announced during his inauguration speech last week Monday.
Since 2016, NNPCL had been operating under the Direct Sale Direct Purchase (DSDP) contracts since 2016 that allows the petroleum company to deliver monthly crude oil lifting on a Free on Board (FOB) basis to suppliers who shall, in return, deliver petroleum products of Nigerian standard specification to NNPC on Delivered at Place (DAP) basis, at designated safe port(s) in Nigeria.
Following the end of the subsidy, the House of Representatives on Thursday mandated Federal Government to forthwith suspend all Direct Sales Direct Purchase (DSDP) contracts.
"In the last four months, we practically terminated all DSDP contracts. And we now have an arm's length process where we can pay cash for the imports," Kyari said in the interview with Reuters.
Kyari further added that there would be healthy competition from private firms in the supply of petroleum products, thus breaking the NNPCL's monopoly.
Earlier, while appearing on Arise Tv, Kyari said, "Investors' reluctance to come into the market all along was the subsidy regime and that regime does not guarantee repayments back to those who provided the product at subsidized prices. Now that the market regulates itself, oil marketing companies can actually import products or produce locally. They can take the product into the market, sell it and get their money back."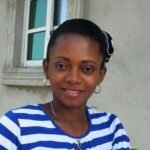 Ifunanya Ikueze is an Engineer, Safety Professional, Writer, Investor, Entrepreneur and Educator.