A new report has stated that the U.S government left behind $7 billion worth of military equipment when it pulled out of Afghanistan in 2021.
A Defense Department Inspector general report explained that a majority of the $7 billion in equipment left behind during the chaotic and deadly withdrawal from Afghanistan in 2021 consisted of tactical ground vehicles such as Humvees and mine-resistant MRAPS.
Also read; Peter Obi accuses opposition of spreading fake news
Fox News reported that the Afghan military possessed a ground vehicle inventory worth about $4.12 billion when Kabul fell to the Taliban in mid-August 2021.
In addition to these ground vehicles, the U.S military lost $923.3 million worth of military aircraft and $294.6 million in aircraft munitions.
Fox News further reported, sighting the inspector general's report that 316,260 small arms, sniper rifles, machine guns, and grenade launchers, were left behind, amounting to $511.8 million.
The report published on 16 August, 2022 and sighted by Investogist says that US-Taliban dialogue resumed in June after it was halted when Taliban banned girls from attending secondary school in March. The discussions centered on women's rights, terrorism, the economy, and assistance for victims of the recent earthquake in Afghanistan.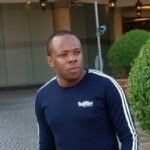 Nnamdi Maduakor is a Writer, Investor and Entrepreneur