In the early hours of Tuesday, 1st February 2022, unknown Gunmen attacked Okomu Oil's plantation in Edo State. The attack was confirmed in a publication posted to the Nigerian Exchange Limited, signed by the Company Secretary.
In the publication, the Company Secretary stated;
The Okomu Oil Palm Company Plc (NGX: OKOMUOIL) hereby confirms to Nigerian Exchange Limited and the investing public, the recent attack on the Company by unknown gunmen as widely published in various newspapers.

The Incident occurred in the early hours of Tuesday, 1st February 2022, in which a number of unknown gunmen armed with AK-47 rifles came onto the Company's plantation located at Okomu-Udo, Ovia South-West Local Government Area, Edo State, killing one of its workers and setting ablaze three excavators and 90 hectares of the rubber plantation.
The publication went further to state that despite the attack, the Company is working normally and disruptions are minimal.
The Police and other Security agencies are also liaising with Management to secure the Company and its workers in order to forestall any further attacks of this nature in the future.
Premium Times reports that the Managing Director, speaking  through the company's Communications Officer, Fidelis Olise, at the company's headquarters in Okomu, near Iguobazuwa in Ovia North-East Local Government Area, said about six gunmen killed an unarmed excavator operator, threw his body into the trench before setting ablaze three of the company's excavators.
The Commissioner of Police in Edo State, Philip Ogbadu, confirmed the incident to NAN.
Mr Ogbadu said while a gunboat had been stationed on the Okomu river side, investigation into the incident was ongoing.
It went further to report that the company said it would cost them about $100,000 (N50 million) to replant the hectares and bring it up to its present years of maturity over the next seven years.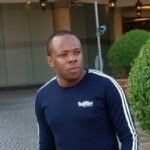 Nnamdi Maduakor is a Writer, Investor and Entrepreneur