Nigeria's oil production has continued its downward trend, slumping to as low as 1.084mbpd in  July, The Punch reported.
The Federal Government in the 2023-2025 Medium Term Expenditure Framework and Fiscal Strategic Paper (MTEF and FSP) recently presented by the Minister of Finance, Budget and National Planning, Dr Zainab Ahmed said that "crude oil production challenges and PMS subsidy deductions by NNPC" constitute a significant threat to the achievement of Nigeria's revenue growth targets.
The government blamed the low oil production on shut-ins due to pipeline vandalism and crude oil theft.
The MTEF showed that Nigeria's oil production stood at 2.13mbpd in 2015 but dipped to 1.48mbpd in 2021.
Read also: Nigeria's debt service cost overtakes revenue by more than N300bn
Recall that the Organization of Petroleum Export Countries (OPEC) and its allies increased Nigeria's oil production quota to 1.830 million barrels per day in September 2022 from 1.826 million barrels per day in August.  However it is hard to see how Nigeria will meet OPEC+ oil production quota.
Investogist gathered that Nigeria's oil production in June was 1.158mbpd dropping from 1.25mbpd day in May.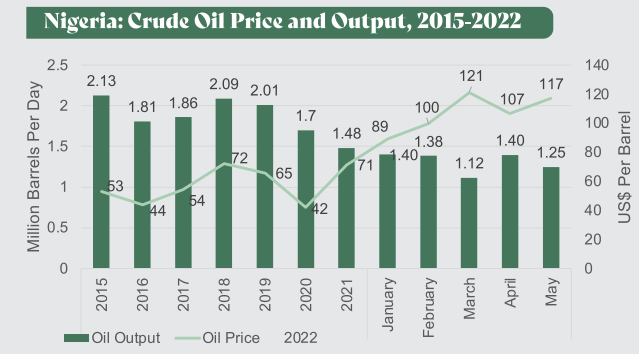 Source: MTEF 2023 – 2025
The Group Chief Executive Officer, Nigerian National Petroleum Company Limited, Mele Kyari, stated on Friday that the NNPC was partnering with security agencies and other stakeholders to tackle the menace.
He said "We are also creating a platform where end-users, particularly refiners and traders, can validate if the crude they are handling from Nigeria is from genuine sources and whenever they have a non-validated product, they have an obligation to report to the necessary authorities in the world."
He added, "If they don't do this, then the culprits are international. That means they are part of the ring and whenever we discover this, we will take necessary actions against such culprits.
"And I'm sure our partners will cooperate with us to make sure that this is done."
"It is impossible for any refinery to take crude oil that they don't know its source. It is not possible," he stated.
"Refineries are designed to process a certain specific grade of crude. They know which crude they are processing. If it is from Nigeria, every refinery knows that it is from Nigeria.
"And it is their (refineries) duty to ensure that they validate this because we have a unique number for every cargo that leaves this country."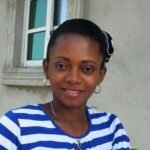 Ifunanya Ikueze is an Engineer, Safety Professional, Writer, Investor, Entrepreneur and Educator.