(Greenwich Merchant Bank): The domestic bourse continued its decline as losses in the share price of NAHCO (10.00%), NB (6.13%), NGXGROUP (3.88%) and GTCO (2.56%) drove the NGX-ASI and market capitalisation to a negative return of 0.23% to settle at 52,186.52 points and NGN28,142.08 billion respectively. Consequently, the Year-to-Date drops down to 22.17%.
Meanwhile, market sentiments were bullish as the total volume traded and total value traded increased by 15.87% (238.27 million units) and 19.71% (NGN3,336.19 million) respectively. NB dominated market activities as the equity with the highest volume traded and highest market turnover for the day. Market breadth was bearish at 0.55x resulting from to twelve (12) gainers and twenty-two (22) losers.
Read also: MTN Nigeria to register N200 billion 'follow-on' bond issuance programme
Sectoral performance was bearish as the Consumer Goods sector (1.01%), Oil & Gas sector (0.96%), Insurance sector (0.61%) and Banking sector (0.55%) recorded losses. Industrial sector however remained unchanged.
Fixed Income Market
Yields in the Bond market sustained its upward trend as average yield increased by 16bps to close at 12.02% from 11.86%. 23-March-25 instrument emerged as the most sold with a 1.25% increase in yields.
Investor's interest slowed down in the Nigeria Treasury bills as marginal movement was witnessed across the yield curve. This led to average yield closing at 7.23%, the same figure as yesterday.
However, yields increased at the OMO market, with the 04-Oct-22 instrument rising by 6.40% and 07-Mar-23 instrument by 3.15%. Therefore, average yield moved by 1.91% to close at 9.05%.
System liquidity reversed its positive trend of NGN25.04 billion to a negative balance of NGN282.46 billion. The Open Buy Back and Overnight rate rose further to 14.83% and 15.0% from 14.38% and 14.50%.
The Naira depreciated at the Investors' and Exporters' Window (I&EW) by NGN2.41/USD to close at NGN426.58/USD from NGN424.17/USD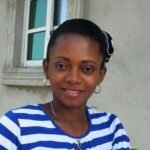 Ifunanya Ikueze is an Engineer, Safety Professional, Writer, Investor, Entrepreneur and Educator.