Karl Toriola The Chief Executive Officer of MTN Nigeria Communication Plc (NSE – MTNN) has acquired additional ordinary shares of the company worth over N100 million.
Toriola acquired the sum of 679,370 units of ordinary shares of MTNN on Wednesday 24 March 2021 in 12 tranches, at an average price of N159.30 per share according to a filing with the Nigerian Stock Exchange (NSE) on Friday 26 March 2021.
Karl Toriola was appointed Executive Director/Chief Executive Officer (CEO)  of MTN Nigeria Communications Plc on 23 October 2020 effective 1 March 2021.
In its 2020 financial statement, MTNN stated that Karl Toriola held 0.0045% direct interest in the Group's equity. With 20,354,513,050 outstanding, Toriola's holdings will be about 915,953 units of shares.
Thus, the new acquisition will raise his holdings to 1,595,323 units representing 0.0078% direct interest in the company.
At the close of trading on Friday, MTNN declined by 1.84% to close at N160.00 per share. YTD the share price is down by 5.83%.
In 2020, MTN Nigeria Communications Plc grew its revenue to N1.35 trillion revenue from N1.17 trillion in 2019.
The profit for the year rose to N205.21 billion from N203.28 billion recorded in 2019.
Dividend
On 28 July 2020, the Board of Directors approved interim dividends of N71.2 billion for the year ended 31 December 2020 (Interim 2019: N60 billion).
The interim dividend represents N3.50 kobo per ordinary share on the issued share capital of 20.3 billion ordinary shares of 2 kobo each for the period ended 30 June 2020.
The Board of Directors recommended the payment of a final dividend of N5.90 per ordinary share of 2 kobo each subject to shareholders' approval at the forthcoming Annual General Meeting (AGM).
If the proposed final dividend is approved, the total dividend for the financial year ended 31 December 2020 will be N9.40 per share of 2 kobo each.
Karl Toriola will receive N9.41 million as dividend if he holds his position unchanged as at the qualification date.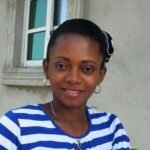 Ifunanya Ikueze is an Engineer, Safety Professional, Writer, Investor, Entrepreneur and Educator.