Microsoft has hired the former CEO of OpenAI Sam Altman and its co-founder Greg Brockman to lead up a "new advanced AI research team," the software conglomerate's chief Satya Nadella said Monday,
The Board of OpenAi had on Friday fired Altman accusing him of not being "consistently candid in his communications with the board, hindering its ability to exercise its responsibilities" – but did not specify what he is alleged to have not been candid about.
Altman has been replaced with ex-Twitch CEO Emmett Shear. Writing on X, he called the job a "once-in-a-lifetime opportunity".
Mr Altman, 38, helped launch the firm – best known for creating the popular ChatGPT bot which has been accused of political and religious bias.
According to Nadella, Altman and Brockman will be joined by "colleagues."
Brockman said that former OpenAI employees like Szymon Sidor, Jakub Pachocki, Aleksander Madry are joining Microsoft with "more" to follow suit.
Microsoft had invested over $10 billion in OpenAI and acquired almost 50% ownership. Nadella said said the Windows-maker remains committed to the startup.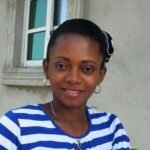 Ifunanya Ikueze is an Engineer, Safety Professional, Writer, Investor, Entrepreneur and Educator.