(Greenwich Merchant Bank): The Nigerian equities market trended on a bearish note due to a fall in the price of MTNN (2.27%), FBNH (0.93%), GTCO (0.48%) and WAPCO (0.46%). As a result, NSE-ASI and Market Capitalization fell by 0.13% and moderating Year-to-Date to 13.22%.
Market performance had a mixed tune from previous trading date as volume and value pulled by 6.98% and 6.84% to rest at 142.91 million unit
and NGN 2,870.00 million respectively.
ETI emerged as the highest volume traded with 26.35 million units, while MTNN recorded the highest value with NGN 1,190.29 million. Market sentiment was positive as market breadth stood at 1.50x representing fifteen (15) gainers and ten (10) laggers.
Performance across sector was mixed as Consumer goods sector (0.01%), Insurance sector (0.48%) closed negative. While the Industrial sector (1.11%) and Banking sector (0.46%) appreciated. Oil & Gas sector (0.00%) closed flat.

Fixed Income Market
The fixed income space was very active as average yield in the NT-Bills dipped by 290bp from 11.35% to 8.46% due to yesterdays T-bills Auction.
There were heavy buying activities across the yield curve as we witnessed movement across all listed instruments. Also, system liquidity fell by 49.56% from NGN325.63bn to NGN164.24bn.
Interbank rates increased to 10.88% and 11.00% from 10.00% and 10.38% each for the Open Buy-back and Overnight rate.
Meanwhile, activities in the OMO market was quiet, as the average OMO yields stood at 10.75% with no activities seen. The average yield in the
Bond market however hinged upward by 7bp majorly due to buying activities in the short and mid end of the curve. Consequently, the average
yield logged at 14.39%.
At the Investors' and Exporters' Window (I&EW), the Naira was weaker by NGN0.17/USD loosing all the gains made yesterday to close at NGN446.00/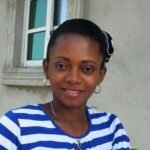 Ifunanya Ikueze is an Engineer, Safety Professional, Writer, Investor, Entrepreneur and Educator.