The Central Bank of Nigeria (CBN) has licensed 17 companies to provide mobile money services in Nigeria.
Users of these fintech companies use mobile phones for the initiation, authorization, and confirmation of the transfer of a value out of a current/checking, savings, or stored value account.
Here are the 17 companies licensed by the CBN to provide mobile money services.
1. Abeg Technologies Limited: Abeg Technologies Limited, now known as Pocket Piggyvest is a division of Piggytech Global Limited, was issued a mobile money license by the CBN in 2022.
2. Chams Mobile Limited: Chams Mobile Limited provides  mobile money operations and agency banking services through KEGOW, its special mobile wallet which allows special savings, debit cards, and thrifts.
3. eTranzact International Limited
4. Fortis Mobile Money Limited
5. Funds And Electronic Transfer (FETS) Limited: Incorporated in 2010, FETS Limited got its mobile money license from the CBN in 2011.
6. Hedonmark Management Services Limited:
7. MKudi Nigeria Limited: established in 2009, Mkudi allows both banked and unbanked personnel to send money via their mobile devices across Nigeria.
8. Nownow Digital Systems Limited:
9. Pagatech Limited: Paga
10. Opay Digital Services Limited:
11. Teasy International Company Limited:
12. Visual ICT Limited:
13. VTNetwork Limited: VTNetwork, which is doing business as VCASH, allows users to transfer money locally and internationally with capabilities in 140 countries.
14. Xpress MTS Limited:
15. Kongapay Technologies Limited:
16. Palmpay Limited: Palmpay launched its service in Nigeria and Ghana in 2019. It has provided its convenient and affordable digital payments services to over 5,000,000 customers.
17. Parkway Projects Limited: Parkway Projects provides transaction solutions to businesses and currently serves over 3,000 banks, government agencies, large corporates & SMEs across 30 African countries
Others firms like MTN MoMo, Airtel Smartcash, that offer financial services via mobile,  belong to a different license category known as "Super-Agent Authorization" as designated by the CBN.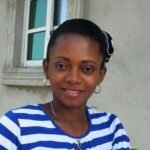 Ifunanya Ikueze is an Engineer, Safety Professional, Writer, Investor, Entrepreneur and Educator.