A report from the National Bureau of Statistics (NBS) has revealed that Nollywood produced 635 movies in Q2 2021.
In a report published on its website and entitled, "Nollywood Movies Production Data (Q2 2021)," the national statistical agency showed that there was a growth of 53.93% QoQ and a 1.44% YoY on the movies produced within Q2 2020 which was 626 movies.
The publication reported that, "The number of movies produced in Q2 2021 hits 635 compared to 416 in Q1 2021. This indicates a growth of +53.93% quarter on quarter.
"Similarly, the number of movies produced in Q2 2020 stood at 626, indicating a growth of 1.44 % year on year."
Analyzing production by location, the report said that Lagos State produced 234 movies within the period under review to top the chart while Abuja followed with 196 movies. Third on the log was Onitsha with 174 movies.
The report read, "Lagos has the highest number of movies produced by location in Q2 2021 with 234 closely followed by Abuja with 196 movies while Benin and Port-Harcourt recorded the least with 7 movies each respectively."
Giving credibility to the statistical analysis, the agency said that data was sourced from credible agencies to arrive at the report given above. "Data is provided by the National Film and Video Censors Board (NFVCB) and verified and validated by the National Bureau of Statistics (NBS)," the publication concluded.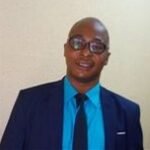 Azuka Edokobi is a Writer , a Farmer, a Supply Chain Expert and an Entrepreneur