The Lagos judicial panel on restitution for victims of police brutality has awarded the sum of ₦83 million to 13 victims.
The sum which was awarded on Friday include N10m awarded to the family of the late Kolade Johnson, 36 who was shot by the police in 2019 while watching premier league match.
The cheques were handed out by Doris Okwuobi, a retired judge.
Others who also received compensation include Lucky Igbinovia (₦5m) Elvis Irenuma (₦5m), Effiong Edu (₦5m), Olajide Fowotade (₦2m), Sulaimon Raheem (₦8m), Osidipe Sunday (₦3m), and Francis Osajiokweh (₦3m).
Others are Gloria Ezeh (₦10m), Emmanuel Ajomafuwe (₦2m), late Jessica Adaobi, Uzor Chukwu (₦10m) and Suleimon Olaoye (₦10m).
Read also: FG to meet with Doctors to avert strike, Buhari's UK trip postponed
On March 31, 2019, Johnson was shot during a raid by police officers at Onipetesi area in Lagos, while watching an English premiership match between Tottenham and Manchester United. According to Premium Times, the  police officer who shot Johnson wore a polo shirt with Special Anti-Robbery Squad (SARS) inscribed on it.
The incident sparked outrage on social media, after which Ogunyemi Olalekan, a police inspector, and Godwin Orji, a sergeant, were identified by the police as the officers involved in the shooting.
Olalekan was found guilty and dismissed after a trial from the force while Orji was acquitted but demoted.
On June 18, the judicial panel of inquiry set up to probe various acts of police brutality and human rights abuses in Imo State recommended about N770 million to be paid to victims as compensations, Premium Times reported.
According to the report, the panel received a total of 145 petitions and nine memoranda.
Out of the 145 petitions, 45 petitions submitted involved death., 36 of which pertained to death caused by policemen and nine by soldiers.
However, of all petitions received, only 102 were successful while others were struck out for different reasons, including want of jurisdiction, lack of merit and for being sub-judice.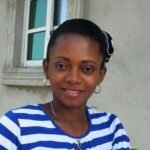 Ifunanya Ikueze is an Engineer, Safety Professional, Writer, Investor, Entrepreneur and Educator.