A total of seven members of the National Youth Service Corps (NYSC) who were kidnapped on their way to Port Harcourt, Rivers State capital have been released.
The corps members were abducted one week ago while on their way back from the NYCS orientation camp in Ondo state.
Public Relations Officer of the Rivers State Police Command, Grace Iringe-Koko, said, confirmed the released of the corp members.
She "Yes, they've been released. They were released in Rumuji on Sunday."
"I have just contacted the Rumuji Police Division. The corpers have been released. The command will make an official statement on that on Thursday."
She, however, refused to confirm whether or not any ransom was paid.
A parent to one of the corps members — who spoke on the condition of anonymity — said they paid ransom to get their children released but refused to confirm the amount.
The crime wave in Rivers State has increased in recent times but the police said they are on top of the situation.
The Intelligence Operatives of the Rivers State Police Command in the early hours of Friday 19th May, 2023, raided a suspected kidnappers' hideout at Oyigbo/Igbo-Etche Forest.
According to a press release signed Grace Iringe-Koko, the gang leader, who was later identified as Aka Blacky, was fatally wounded. Another suspect identified as Peter Nwafor 'm' was shot while trying to escape.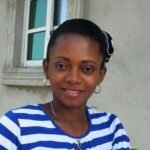 Ifunanya Ikueze is an Engineer, Safety Professional, Writer, Investor, Entrepreneur and Educator.