US inflation rate hit a new 40-year high in May 2022 as prices of gasoline, food and other necessities continue to soar. This is fastest growth in inflation since December 1981 in the country.
The US Labour Department on Friday said that the consumer price index, which is a broad measure for everyday goods like gasoline, groceries, food, rents climbed 8.6% in May 2022 year-on-year. On a month-on-month basis, prices rose 1% compared to April 2022.
Both figures are higher than the forecasts of 8.3% and 0.7% rise by Refinitiv economists.
The core CPI which excludes the more volatile food and energy components also rose 6% year-on-year and 0.6% month-on-month. Both figures are above estimates.
In May, prices for necessities continued to rise at double-digit paces. Energy prices climbed 34.6% from a year earlier, the most since 2005, including a nearly 49% jump in gasoline costs.
Grocery prices rose 11.9% annually, the most since 1979, while electricity increased 12%, the most since August 2006. Rent of primary of residence climbed 5.2% from a year earlier, the most since 1987.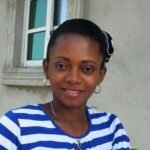 Ifunanya Ikueze is an Engineer, Safety Professional, Writer, Investor, Entrepreneur and Educator.