NEM Insurance Plc (NGX: NEM) has notified it's Shareholders and the General Public of its impending reconstruct/redenominate NEM Insurance's shares. According to the notification seen by Investogist, the Insurer intends to reconstruct the shares from a nominal share value of N0.50 to N1.00 by the consolidation of every two (2) shares held by each shareholder into one (1) share.
Board had received Shareholders' approval at the Annual General Meeting (AGM) of NEM Insurance Plc held on Thursday, 24 June 2021. Following the approval, Company also received the necessary regulatory approvals from the National Insurance Commission ("NAICOM") on Wednesday, 27 October 2021 and the Securities & Exchange Commission ("SEC") on Wednesday, 1 December 2021 respectively.
Read also; Access Bank Plc to be delisted from the NGX, and be replaced by Access Holdings Plc
Investogist reported in June, 2021 that at its 51st Annual General, Shareholders of NEM passed a resolution to issue 9 new shares of 50 kobo each for every 10 existing shares of 50 kobo each held in the company.
As a result of the bonus shares, 4,752,452,622 ordinary shares of 50 Kobo each as fully paid up shares of the company were created and distributed to Shareholders.
To enable the share reconstructions, the Board of NEM gave the following Notice:
That the shares of the Company will be suspended from trading on the Nigerian Exchange Limited for two (2) weeks beginning on Friday, 10 December 2021 to Thursday, 23 December 2021 both days inclusive.
That the Register of shareholders shall be closed for this period to enable the Central
Securities Clearing Systems Plc. (CSCS) and Apel Capital Registrars Limited – the Registrars to NEM Insurance, to finalise the Reconstruction of the shares and produce a new Register for the Company.
Upon completion of the share reconstruction, the suspension will be lifted and trading on the shares shall recommence.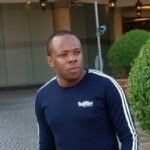 Nnamdi Maduakor is a Writer, Investor and Entrepreneur