Sam Bankman-Fried, founder of the collapsed cryptocurrency exchange FTX has been arrested.
Authorities said he was arrested in the Bahamas on Monday after the United States filed charges against him and was likely to request extradition.
"The Bahamas and the United States in holding accountable all individuals associated with FTX who may have betrayed the public trust and broken the law," Prime Minister Philip Davis said in a statement.
"While the United States is pursuing criminal charges against SBF individually, The Bahamas will continue its own regulatory and criminal investigations into the collapse of FTX, with the continued cooperation of its law enforcement and regulatory partners in the United States and elsewhere."
"At such time as a formal request for extradition is made, The Bahamas intends to process it promptly, pursuant to Bahamian law and its treaty obligations with the United States," said the Office of the Attorney General and Ministry of Legal Affairs in a statement.
Bankman-Fried's arrest was confirmed by the U.S. District Court for the Southern District of New York based on a sealed indictment from the court.
"We expect to move to unseal the indictment in the morning and will have more to say at that time," U.S. Attorney Damian Williams said.
FTX filed for bankruptcy on Nov. 11 when the firm ran out of money after the cryptocurrency equivalent of a bank run. Customers tried to withdraw their assets all at once because of growing doubts about the financial strength of the company and its affiliated trading arm, Alameda Research.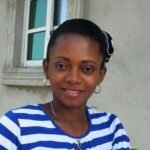 Ifunanya Ikueze is an Engineer, Safety Professional, Writer, Investor, Entrepreneur and Educator.