The current FTX CEO John Ray III has laid the blame for the collapse of the Cryptocurrency exchange squarely on the founder and former Chief Executive Sam Bankman-Fried and his top executives. John Ray III told congress that they (Bankman-Fried and his top executives) gambled with customers' money without any safeguards to protect their investments.
The 30 year old former CEO who was arrested in Bahamas on Monday had at an interview he granted the BBC in his luxury apartment before his arrest argued that he committed no fraud in the collapse of the crypto exchange.
Ray testified before the House Financial Services Committee Tuesday as furious lawmakers have demanded explanations and promised to make heads roll after the company lost billions of dollars of customers' money.
"The FTX group's collapse appears to stem from absolute concentration of control in the hands of a small group of grossly inexperienced and unsophisticated individuals who failed to implement virtually any of the systems or controls that are necessary for a company entrusted with other people's money or assets," Ray said.
FTX had filed for Chapter 11 bankruptcy following a liquidity crisis caused by a mismanagement of US$10 billion in customer funds.
John Ray III is a restructuring officer who has handled several major corporate collapses, including Enron.
In a written testimony to Congress, he stated that nearly all the cases he has handled alleging criminal activity "share common characteristics," but "never in my career have I seen such an utter failure of corporate controls at every level of an organization, from the lack of financial statements to a complete failure of any internal controls or governance whatsoever."
He went on to say that though investigations are still ongoing, they have seen records showing that
that senior FTX management had access to customer assets they were able to redirect, held hundreds of millions of dollars of crypto access absent of security controls or encryption, and that Alameda was able to borrow funds from FTX for its own trading and investments "without any effective limits whatsoever."
"The fundamental challenge we face is we're, in many respects, starting from near zero in terms of the corporate infrastructure and record-keeping that one would expect in a multibillion-dollar corporation," Ray told lawmakers.
Fox Business reported that Ray revealed what was called "a spending binge" embarked upon by FTX group in late 2021 through 2022 where they shelled out out roughly $5 billion on an array of businesses and investments that "may be worth only a fraction of what was paid for them." He also wrote that "loans and other payments were made to insiders in excess of $1 billion."
According to Ray, the investigation into what happened is still in its preliminary stage, and it could be a significant period of time before the full extent of what happened is known.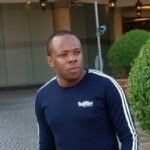 Nnamdi Maduakor is a Writer, Investor and Entrepreneur