The Federal Government has reached out to the National Association of Resident Doctors (NARD) to avert the looming strike by the association.
President of NARD, Dr Uyilawa Okhuaihesuyi said that a meeting between FG and NARD to discuss the contentious issues has been scheduled for Tuesday, Punch reported.
Dr Okhuaihesuyi said, "We have received a letter from the Federal Government and a meeting has been arranged with the Ministry of Health. That will be next Tuesday, June 29.
"We will be meeting them and I will definitely give a follow-up on the outcome of our meeting."
NARD had issued the FG a fresh four-week ultimatum to address its demands, including the payment of hazard allowances.
In another development, the President, Muhammadu Buhari's trip to the United Kingdom for "a scheduled medical follow-up" has been postponed.
President Buhari whose travel to London was earlier scheduled on Friday, has come under heavy criticism by many Nigerians for the scheduled medical trip when doctors are about go on strike in Nigeria.
The postponement was disclosed by his Special Adviser on Media and Publicity, Femi Adesina, in a statement titled, 'President Buhari postpones London trip.'
Read also: Nigeria's total public debt stock rises 15.6% in one year
The statement read, "The medical follow-up visit of President Muhammadu Buhari to the United Kingdom earlier scheduled for today, Friday, June 25, 2021, has been postponed."
"A new date will be announced in due course," the statement added.
Adesina had announced on Thursday that Buhari would leave on Friday to London for "a scheduled medical follow-up." He added that the President would return to the country during the second week of July 2021.
NARD had on April 1 embarked on a two-week strike – a day after the President embarked on a medical trip to London for a routine medical check-up.
Contrary to Buhari's campaign promise of putting a end to medical tourism, he has travelled multiple times for medical checkup in London since assuming office in 2015.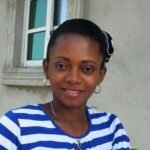 Ifunanya Ikueze is an Engineer, Safety Professional, Writer, Investor, Entrepreneur and Educator.