Nigeria's external reserves dipped by $640m in one month. The external reserve dropped to $34.24bn on May 28, 2021, from $34.88bn as of April 28.
The reserves have been fluctuating in recent weeks, according to a report by Punch which quoted data from the Central Bank of Nigeria.
The reserves lost $178m in March as it dropped to $34.82bn as of March 31 from $34.99bn as of March 1 2021.
Also in February, it dropped by $1.1bn to $35.09bn on February 26 from $36.19bn as of February 1, 2021.
The External reserves stood at $35.44bn at end of January 2021, a 2.8% and 3.5% decline respectively from the $36.46bn in December 2020 and $36.73bn in January 2020."
The CBN, in its January economic report, said the decline in reserves is "a consequence of the lower foreign exchange receipts."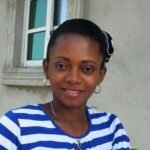 Ifunanya Ikueze is an Engineer, Safety Professional, Writer, Investor, Entrepreneur and Educator.