One of Africa's most generous humanitarians, who is currently the African Union's (AU) special envoy on the pandemic, the founder of telecom giants, Econet Global and London-based business mogul, Strive Masiyiwa, has been named Britian's first black billionaire.
According to renowned British tabloid, DailyMail, Masiyiwa was the sole black billionaire in the Sunday Times Rich List with a net worth of £1.087bn (about N655bn).
Strive, who is the special envoy for the AU on COVID-19 pandemic with the responsibility to ensure Africa is provided with vaccines, recently secured 400m doses of the vaccine for Africa populated with about 1.3 billion people.
The international business tycoon, 60, is currently on the board of Unilever and Netflix.
Due to the post-independence unrest in Rhodesia (now Zimbabwe) in the '60s, Strive Masiyiwa fled to Zambia with his parents as a child, at 7 years, where he had his primary education. They later relocated to London when he was 12 years of age; had his secondary education in Scotland and an Engineering degree from the University of Wales.
On graduation, he had a stint with cheque employment in Cambridge in the computer industry, but this did not last as he resolved to return to Mother Africa.
Returning to Zimbabwe in 1984, he took employment in the telecoms industry. Driven by the entrepreneurial spirit, probably inherited from his mother, he established the Econet Group in 1993. Today, the telecommunications group has expanded operations in Africa, Europe, Asia Pacific, and the Middle East regions.
Unilever appointed him as a Non-Executive Director in 2016, and in 2020, last year, Masiyiwa became a member of Netflix's board of directors.
Also renowned for his philanthropy, especially focused on young people, Strive founded the Higherlife Foundation in conjunction with his wife Tsitsi; a foundation that pays tuition for "some 40,000 students in Zimbabwe, South Africa, Burundi and Lesotho who are either orphaned or from low-income families."
He was, in 2012, invited by President Barack Obama of the United States with four other business leaders to attend the 38th G8 summit at Camp David to address the Summit on benign strategies to grow food production and eradicate poverty in some parts of Africa.
Masiyiwa was named as one of the world's 50 most influential business leaders in 2014 by Fortune Magazine.
With a then estimated net worth of about US$2.3bn, he made the Forbes billionaire sheet in 2018.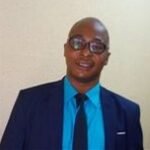 Azuka Edokobi is a Writer , a Farmer, a Supply Chain Expert and an Entrepreneur