The Nigeria President Muhammadu Buhari during an interview with Arise TV broadcast on Thursday told Nigerian youths to behave themselves and ensure security in the nation if they want jobs.
Buhari said this when asked what he is doing to bring direct investments into the country.
He blamed the Endsars protest for lack of investments and jobs in the nation, noting that no investor can invest in an unsecured environment.
Buhari made reference to the burning of BRT buses by hoodlums during the Endsars protest, noting that the protests made the country insecure for investors.
Read also: FEC approves N895.5bn supplementary budget for military, COVID-19
"Well, the question was answered when there was #EndSARS. You remember the young people, who wanted to march here and remove me," Buhari said.
"My answer to that, I got the members of the executive council and said each one should go to his state, speak to the governor, speak to the traditional leaders, speak to the business people, and speak to especially the youths and tell them that there's no more vacancy in the federal government.
"Go to any governor now and ask him to give you contract or to give you a job, he'll tell you there's no vacancy. The same thing with the local government. So, you may have a good degree, but you may die without having a job. Why?
"Because nobody is going to invest in an insecure environment. So, I told them to tell the youth that if they want jobs, they will behave themselves, make sure Nigeria is secure, so people can come and invest.
"Look at the 200 buses bought by the former governor of Lagos, some of these boys went and burnt the vehicles. Who will go and invest their money in an unstable environment? Nobody will.
"It's just common sense. So you behave yourself, you make Nigeria secure, and people will invest."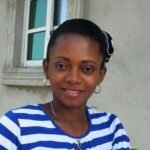 Ifunanya Ikueze is an Engineer, Safety Professional, Writer, Investor, Entrepreneur and Educator.