In its first listing for the 2022 year, the Nigerian Exchange Limited (NGX or The Exchange) announced the listing by introduction of BUA Foods Plc on the Main Board of the The Exchange on Wednesday, 5 January 2022.
BUA Foods Plc, a subsidiary of BUA Group listed with the ticker symbol BUAFOODS, and joins the cement subsidiary of the Group; BUACEMENT on The Exchange.
A total of 18 billion ordinary shares of BUAFOODS were listed at N40.00 per share under the Consumer Goods sector of the NGX.
With this listing, the market capitalization of NGX has been boosted by N720,000,000,000, bringing liquidity in the Nigerian capital market and providing opportunities for wealth creation.
Read also; Wema Bank Plc to raise N40.00 billion capital by way of rights issue
Listing by introduction is a way of listing shares already in issue on an exchange. No marketing arrangement is required as the shares for which listing is sought are already widely held. The listing approval procedures for a new listing by introduction are the same as those for initial public offerings (IPO).
The listing of BUAFOODS shares by introduction means that all existing shares of BUA Foods' held by shareholders has been listed without an additional public sale of shares. Henceforth, all BUA Foods shareholders will be free to trade their shares on the Exchange.
On its first day of trading, 1,006,998,462 shares of the company, valued at N40,533,945,898 were traded in 74 deals. Its share price appreciated by 10%, the maximum possible in a day's trading, going from N40.00 to close the day at N44.00.
About the company
BUA Foods Plc was formed in December 2021, from a consolidation of all food businesses belonging to BUA Group.
The food businesses merged to created BUAFOODS include BUA Sugar Refinery Limited, BUA Oil Mills Limited, IRS Flour, IRS Pasta and BUA Rice Limited.
BUAFOODS facilities includes 8 ultra-modern factories (Rice/Sugar Refinery/Flour Pasta) and operates 20,000 hectares of arable land located in Lafiagi Kwara.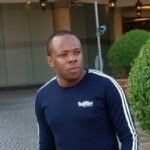 Nnamdi Maduakor is a Writer, Investor and Entrepreneur