Bua Cement Plc (NGX: BUACEMENT) has gone into discussion with the International Finance Corporation (IFC), serving as lead arranger in conjunction with a number of other lenders in a syndication pool, to obtain a loan for the expansion of BUA Cement's integrated cement plant in Kalambaina, Sokoto State, Nigeria.
The expansion plan includes increasing its capacity from 2.0 millions tons per annum (MTPA) TO 8.0 MTPA and the development of other ancillary utilities (the Expansion Project).
This was disclosed in a statement signed by Hauwa Garba Satomi, the Deputy Company Secretary and released to NGX Limited in furtherance of disclosure obligations pursuant to Chapter 17 of the NGX Rulebook.
The Company assures the NGX and the investing public of prompt notifications on any further developments.
A syndicated loan as being pursued by BUACEMENT is a loan offered by a group of lenders (called a syndicate) who work together to provide funds for a single borrower.
About BUACEMENT
BUA Cement Plc is a company domiciled in Nigeria. The Company was incorporated in 2008 and commenced operations in the same year through its floating cement terminals, 'BUA Cement 1', designed specifically for bulk and bag cement unloading.
In 2009 BUA Group acquired the Cement Company of Northern Nigeria, CCNN (Sokoto Cement) and the Edo Cement Company to boost and increase the metric tonnes of annual cement production in the country.
In 2018, BUA Obu Cement completed a 3million mtpa plant resulting in a combined capacity at Okpella of 6million mtpa.
In 2020, BUA Group consolidated its cement operations and listed BUA Cement Plc on the Nigerian Stock Exchange with a total combined installed capacity of 8million mtpa, making it the second largest cement producer in the Nigerian market and the largest cement producer in the North Western region of the country.
The address of its registered office is 32, Churchgate Street, Victoria Island, Lagos. The principal activities of the Company are manufacturing and sales of cement to the general public.
These activities are conducted primarily in Nigeria. The majority shareholder of the Company, Abdulsamad Rabiu, CON is the Chairman of the Board of Directors and the ultimate owner of the Company.
Bua Cement has 33,864,354,060 outstanding ordinary shares and a market capitalization of N2.34 trillion.
According to information on its annual report and financial statements for the year ended 31 December 2021, Rabiu Alhaji Abdulsamad directly held 19.04 billion units of shares (56.24%) of the company. BUA Industries Limited, owned by Rabiu Alhaji Abdulsamad held another 13.45 billion units of shares (40.05%).
The International Finance Corporation (IFC) is an international financial institution that offers investment, advisory and asset-management services with a mission is to promote development through investment in the private sector.
The IFC is a member of the World Bank Group and is headquartered in Washington D.C in the United States of America. It was established in 1956, as the private-sector arm of the World Bank Group, to advance economic development by investing in for-profit and commercial projects for poverty reduction and promoting development.
The institution is owned by 185 member countries, with the USA owning a 21% stake, Japan holds 6% stake, 5% for Germany, 4% for France, 4% for the UK, and 164 countries that hold the smallest stake in the bank have a combined shareholding of 27%.
The IFC has a global presence in almost 100 countries and working with over 2,000 private sector clients. It is well capitalized with a net worth exceeding a quarter of US$99 billion balance sheet. It has an annual funding program of US$17 billion for FY20.
IFC raises capital through bond issuances in international capital markets to fund loans to clients and maintain its financial strength.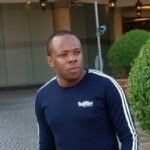 Nnamdi Maduakor is a Writer, Investor and Entrepreneur