Real Estate giants, Brains and Hammers, has begun the construction of 350 units of houses in order to help in reducing the housing deficit in the country.
The 4-bedroom terraces which would be located within the 117 hectares Brains and Hammers City, Abuja, was announced by the Chairman, Adebola Sheidu. According to him, the new construction project is a reaffirmation of Brains and Hammers' commitment to the mandate of the company to develop a cluster of more than 3,000 units of houses within the FCT.
Inasmuch as the projected cost for the development of the 350 housing units has been doubly exceeded due to increase in exchange rates, about 200% increase in cost of building materials and the trickling effects of the nascent pandemic, the company has remained steadfast in realizing its vision.
According to the Chairman, "This ground-breaking event is a watershed moment for us and our partners such as the Federal Mortgage Bank, Jaiz Bank, ARM investments, and Fidelity Bank.
"Bristol Terraces is coming on the hills of over 1,864 completed and semi-completed units of one, two, three and four bedrooms in Brains and Hammers City.
"It also represents a significant push into phase two of the Brains and Hammers City project in Abuja."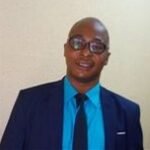 Azuka Edokobi is a Writer , a Farmer, a Supply Chain Expert and an Entrepreneur