Jan Blachowicz early this morning defeated Nigerian born Israel Adesanya to retain his world light heavyweight tittle in a UFC 259 bout held in the Apex Arena in Las Vegas, USA. The match was decided by a unanimous decision by the judges' scorecards viz: 49-46, 49-45, 49-45.
It was the first time Adesanya is testing defeat in his 21-fight career. Adesanya, 31, had previously reigned in the middleweight category winning all his matches. He then decided to challenge in the light heavyweight with Jan Blachowicz as his first opponent. Blachowicz ended his unbeaten run saying in his post-victory interview that Adesanya was slower than he expected.
The first three rounds saw both fighters maintaining cautious approaches to the match in a tactical understudy of the match. The Pole started gaining control in the fourth and consequently dominated the fight till the end thereby ending Adesanya's ambition to be the fifth UFC fighter in history to hold two-weight belts at the same time. Had he won the fight, he could have joined Conor McGregor, Amanda Nunes, Daniel Cornier and Henry Cejudo as two-weight champions.
Back home, Nigerian fans have given their support to Adesanya the 'Stlyebender' to bounce back despite the defeat, praising his courage to challenge in a higher category.
Adesanya, on his part, assured fans that he would bounce back and would not shy away from contending in the light heavyweight category in the nearest future. According to him, "I dared to be great and now I go back to middleweight and rule it with an iron fist. I will still be back to the light heavyweight division."
It is left to see how he corrects his mistakes and come back to the light heavyweight division sooner than later. Above all, he needs to see how he manages the weight of opponents as it was evident he could not contain the weight of Jan Blachowicz especially when pinned to the mat.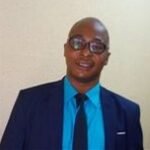 Azuka Edokobi is a Writer and Entrepreneur