History will be made tonight when Nigerian boxer, Efe Ajagba, takes on Frank Sanchez at the T-Mobile Arena, USA in an undercard fight prior to main fight between Tyson Fury and Deontay Wilder.
Both boxers are undefeated in their professional careers and Sanchez puts his WBC Continental Americas belt on the line for the bout.
Ajagba, 26, has a perfect record having fought 15 times and winning 15 times, with 12 of the wins coming by knockouts.
Standing 6.6" tall, he would seek to use his towering height against Sanchez.
Ajagba is trained by Eddy Reynoso and is well known to be a fierce, heavy puncher like Deontay Wilder.
On his own, Sanchez, 29, has fought 18 times and won all, with 13 coming off TKOs.
The Cuban boxer is considered to be highly talented and technically very sound in the ring. He combines good ring movement with power punching, and pundits tip the former amateur champion as the favorite on the night.
Ajagba is not putting himself under pressure by planning a knockout for Sanchez as he said that such strategy may back-fire because of Sanchez technical movements. Boxing News 24 quoted him as saying, "As for Sanchez, I know he moves a lot, but I don't care if he moves. We'll see about that. I'm not planning any knockouts.
"So, he's going to call 'Flash.' It's going to come quick. I'm not going to plan a knockout, so I have to do my boxing, move around and do everything I do in the gym," said Efe Ajagba.
Rebutting the idea that Sanchez is the favourite of the two boxers, Ajagba said, "I see and hear a lot of people say that, but I don't care.
"… Frank Sanchez moves a lot and his plan is going to be to move around and stay out of range.
"A lot of people keep talking about him being a more skillful fighter. Okay, I agree – but let's see on Saturday."
Ajagba is ranked #8 WBC, #10 WBO and a victory tonight will push him up the rankings for both organizations.
Sanchez is ranked #5 WBO, #11 WBC, and is being pushed by his management to position him for a world title shot.
Considering the possibility of putting himself on the world title fight sooner than expected which will pitch him against the likes of Anthony Joshua, Tyson Fury, Deontay Wilder and Oleksandr Usyk, Nigerian knockout specialist said, as quoted by Punch, "Next year, I'm looking for possibly one more fight, then that's it.
"But I'm looking forward to Sanchez first. After that, I'll see who's there to fight before the world title shot."
Concerning the Fury-Wilder main fight tonight, Efe said the match is highly unpredictable as both fighters are good in their own rights.
"In that fight, both guys are warriors.
"Both guys are warriors, both guys are good fighters.  Tyson Fury is a good fighter and Deontay Wilder is a good fighter as well and he has knockout power.
"He's a knockout artist as well. So let the best man win. This is heavyweight boxing, anything can happen. Just one punch. I can't predict the fight.
"Just like Joshua – Usyk.  I didn't know who was going to win the fight, but that's why I say, let the best man win," he concluded.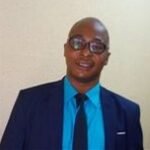 Azuka Edokobi is a Writer , a Farmer, a Supply Chain Expert and an Entrepreneur