Bitcoin fell below $30,000 Tuesday morning, for the first time since June 22, with Ethereum plunging to nearly $1,700.
Bitcoin and Ethereum were not alone in the fall. Other cryptocurrencies are also in red with nearly $98 billion wiped off the market in 24 hours as at 04:29 GMT on Tuesday, according to CoinMarketCap data.
At the time of writing this report, Bitcoin is down 6.67% at $29,715.7, Ethereum is down 7.95% at $1,756.52, XRP is down 9.54% at $0.53028, Dogecoin is down 7.67% at $0.163548, according to Investing.com data.
However, many cryptos are in a double-digit loss including Cardano, down 10.43% at $1.064244, Litecoin is down 11.77% at $106.028, Binance Coin is down 12.16% at $264.73, Vechain is down 12.89% at $0.58029.
Bitcoin has plunged over 50% since hitting an all-time high of nearly $65,000 in mid-April.
Read also: Unilever Nigeria's profit after tax in H1 2021 soars by 237.6% YoY
The fall In cryptocurrencies followed a sell-off in global stocks on Monday, with FTSE 100 losing 2.34%, Dax lost 2.62%, S&P 500 and Dow Jones lost 1.58% and 2.09% respectively. While Nasdaq was down 1.06%. On the other hand, ASI closed 0.01% up, amid rising worries over Covid-19 Delta variant.
Asian markets that have opened on Tuesday morning are also down: Hang Seng is down 0.76%, Nifty is down 0.88%, while Shanghai is down 0.06%. However, FTSE 100 is up 0.72% as the market opened Tuesday morning.
"There's been a broad sell-off in global markets, risk assets are down across the board," Annabelle Huang, partner at cryptocurrency financial services firm Amber Group, said.
There are "concerns of the quality and strength of economic recovery" and "broader risk assets turned weaker including high yields," Huang said. "Coupled with recent BTC (bitcoin) weakness, this just sent crypto market down further."
Bitcoin's fall below $30,000 could be important, according to Ayyar, who said the sell-off could go lower to test the $22,000 to $24,000 level.
From then on, bitcoin could trade in a range. "I would see bitcoin between 20-40K ($20,000 to $40,000) for a while now before any bullishness returns," Ayyar said.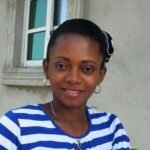 Ifunanya Ikueze is an Engineer, Safety Professional, Writer, Investor, Entrepreneur and Educator.