Jeff Bezos 57-year-old founder of Amazon has flown to space aboard a rocket and capsule developed by his private spaceflight company, Blue Origin and has successfully landed back on earth.
The richest man in the world has made history by being part of the first unpiloted suborbital flight with an all-civilian passengers. The much-anticipated trip is the first crewed launch for Blue Origin's New Shepard rocket.
The Blue Origin has completed 15 test flights to space since 2015.
Bezos' launch comes just nine days after another billionaire, British entrepreneur Richard Branson, flew to the edge of space on a rocket-powered vehicle designed by his own space tourism company, Virgin Galactic. However, Bezo's flight flew 13 miles farther than Branson's.
The Bezos 10 minutes flight to space has been successfully completed as the capsule has successfully returned to earth.
The date of Bezos flight, July 20 coincides with the date of moon landing in 1969
Congratulations to all of Team Blue past and present on reaching this historic moment in spaceflight history. This first astronaut crew wrote themselves into the history books of space, opening the door through which many after will pass. #GradatimFerociter #NSFirstHumanFlight

— Blue Origin (@blueorigin) July 20, 2021
Bezos flew to space with his brother, Mark; Wally Funk, 82, a former test pilot who was one of the Mercury 13 women who underwent training in the 1960s to demonstrate that women could qualify for NASA's astronaut corps.
Funk has become the oldest person to reach space. The fourth person is Oliver Daemen, 18, of the Netherlands, who has become the youngest astronaut.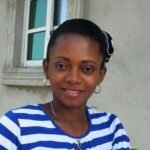 Ifunanya Ikueze is an Engineer, Safety Professional, Writer, Investor, Entrepreneur and Educator.