The US Consumer Price Index rose 0.8% month-on-month in April according to the Bureau of Labor statistics. This is higher than the 0.2% estimate by economists surveyed by Bloomberg as prices of common goods rose faster than expected.
From February to March the CPI jumped by 0.6%. Year-on-year, CPI figure rose to 4.2%, the highest rise since 2009, according to Bloomberg. The rate is also higher than the 3.2% year-on-year rise forecasted by economists.
The Core CPI rose 0.9% from March figures excluding the volatile food and energy components. Bloomberg survey of economists forecasted a 0.3% rise in the core CPI.
Read also: DMO offers14.80% FGN JUL 2049 for Subscription in May 2021
Economists long-expected US inflation to surge as the country reopens with savings bolstered over the past year by roughly $5 trillion in stimulus packages. Treasury Secretary Larry Summers, argue trillions of dollars in pandemic-era stimulus risks an inflationary spiral similar to the debilitating price growth of the 1970s.
However, Federal Reserve Chair Jerome Powell, believes inflation will peak during reopening before fading back to about 2%.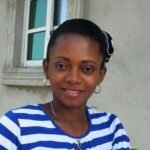 Ifunanya Ikueze is an Engineer, Safety Professional, Writer, Investor, Entrepreneur and Educator.