Unpaid Investors of Agropartnerships, an investment platform powered by Farmforte are demanding more explanations for the delays in their payments other than the routine emails.
It started with the delay in the payment for the already matured cashew 04 cycle project (it matured on the 15th of December), and has now extended to other matured projects like; the rice project quarterly which matured on the 29th of December 2021, and the Ewohimi project that matured on 31st December 2021.
According to the information on its website, Agropartnerships sees itself as a simple and secure collaborative platform that enables Investors engage in profitable agribusiness opportunities from the comfort of your home. You can invest in Farms, trade in commodities and count your profits in no time.
The platform operates project finance, commodity and farm investment which promises return on investments between 16% to 40%, depending on project and time frame (usually six to 12 months). For instance, the available project finance of the website, Cashew value project offers 40% ROI in 12 months with per unit cost at N250,000.
Farmforte on its own website stated that it is an impact-oriented value chain development firm focused on creating novel solutions to existing problems in the African agriculture landscape and transforming them to economic opportunities.
Nearly a month ago, Agropartnerships claimed that there was a challenge with the 'Cashew 04 cycle' that disrupted payment activities which ought to have been settled since 16th December last year.
Nairametrics reports that in a bid to address the issue, Agropartnerships had  forwarded a mail stating that payment will be made in batches to those with 1-5 units of investment within three to 7 days while the funds of those with 5-10 units will be reinvested and payment made in April 2022. The mail read in part;
"Due to these disruptions (challenges faced with the Cashew 04 cycle), we regret to inform you that payouts for the Cashew 04 cycle can only be done in batches over a period up until April 2022. We encourage all partners, especially our long-standing partners who have trusted us over the years, to be patient with us as we extend your payouts until April 2022. Your funds continue to be safe with us, as our operations remain strong.

"For the first batch, we will payout partners with less than 5 units (which accounts for more than 60% of the cycle population) within 7 days, in ascending order (which we have already started). Afterwards, we will announce the process for the next batch."
While investors within the stipulated category have attested to receiving their funds, a host of others who fall within the same category said they are yet to receive their funds as of the time of this report.
The Founders of the platform has already sent out another email over the matured rice project quarterly, again promising to pay the interests, but this time, to process it manually. In the email signed by Osazuwa Osayi and Uyi Wense, Agropartnerships stated;
"We are grateful and appreciate your participation in the rice project. With the progress we are making on the project, we are indeed optimistic about 2022 and your place as significant players in the rice value chain in Nigeria.

"We are happy to confirm that you will receive your rice project quarterly interest payout from December 29th 2021. To avoid any errors and mix up with other payouts, we will be running payouts manually."
Noting that the customer service will process requests within 2-7 working days, it added, "To access your rice project quarter interest payout, investors should ensure that fund balance is reflected on the dashboard though the withdrawal button is currently inactive, and send an email with exact interest."
The platform says the delayed payment on the cashew cycle would not affect the payment for the rice project whose interest is 10% quarterly, Nairametrics reports that some experts say the effect may be extended pending payouts for the rice project and other in future.
Investors who are losing faith in the Investment platform has threatened to involve lawyers and security personnel in the course of following up on matured investments unpaid by the platform.
Others are proposing that Osazuwa Osayi, Co-founder and Co-CEO of Farmforte step down for someone with better competence to take over and address the issue.
Likening the situation to a period when Thrive Agric had similar issues, he said that an expert had quickly stepped in as an interim CEO, set up a disaster recovery team and people got their money within 8 months.
In October 2021, Agropartnerships Technology Limited acquired a fund and portfolio management company licenced by the Securities Exchange Commission (SEC). The objective was to enable Agropartnerships scale beyond local investors and expand its reach to global institutional investors and achieve greater social impact.
An Agropartnership Investor summed up the feeling of others in his comments in a Nairametrics report;
Hmmmm! Over 20M of my invested money is gradually disappearing to smart guys who called themselves Agro Partners. O " Lord my God, will you allow these people to destroy all what I have worked for over my entire life? If this is their intention, visit their entire family with your wrath so that they would come to realisation that you are truly the King of Kings.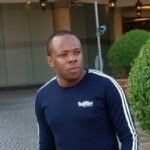 Nnamdi Maduakor is a Writer, Investor and Entrepreneur