Yesterday, we introduced the discussion of age grade football and ended the discourse with asking nagging questions surrounding the entire concept. Looking at those questions, we expressly inquired into the essence of instituting cadre competitions by FIFA, ab initio. We pointed out that the essence was purely developmental enhancing the beauty and sustainability of the game.
FIFA thought it wise that member federations should begin to groom young players in order to close the gap between talent identification and harvest. If this programme was started in the 60s, retired legends like Christian Chukwu, Best Ogedegbe, Adokie Amiesimaka, Segun Odegbami and others may not have only come into the scene only the time they blossomed. They would have even taken their wares outside the shores of this country.
Age grade football is totally not for immediate gains. No, it is not! It is meant to identify talents, nurture them, guide them as they progress from one cadre to the other till they finally blossom in the senior national teams. This explains why many clubs invest in academies.
Instances abound about accomplished players who passed through these phases. Such stars like Cristiano Ronaldo, John Mikel Obi, Lionel Messi and so on, all passed through developmental programmes. In the case of our own Mikel, he was identified very early in Jos. His talent was so outstanding that when they came for an U13 national tournament at the National Stadium, Surulere, Lagos, he shone like a million stars among his peers. This endeared him to Chief Segun Odegbami that he eulogized his talents and earmarked him as a future great; a prediction that came to pass.
Let us look at what all these bring to the economic table. Investopedia, an online encyclopedia, defines human capital as "an intangible asset or quality not listed on a company's balance sheet. It can be classified as the economic value of worker's experience and skills. This includes assets like education, training, intelligence, skills, health, other things…"
Investing in human capital is somewhat a long-term venture. The Federal Government, through the Ministry of Youth and Sports Development and the NFF, is investing in these talents expecting to have commensurate ROIs in the long run.
Let us take Brazil for an instance. Brazil is one of the major exporters of football talents worldwide. Football is one of the major drivers of their economy as the amount of diaspora remittances accrued from foreign-based players are usually high annually. This explains why they have an abundance of academies, football colleges and the likes, and the world of football keep harnessing these nurtured talents from the land of 'Jogo Bonito' at a fee. We can compare what they have achieved not only in terms of quality and beauty of their football but also the many laurels they have won across the varied cadres of the game. This is because, it is a detailed, programmed, systematic approach that already has an expected result in view. More so, there is enough market for this economic driver.
Our Sports Ministry, departments and agencies, including the NFF, NWFL, NPFL, LMC and other stakeholders can all borrow a leaf from what is happening in other climes who are also members of FIFA consortium of the football commonwealth.
This discourse on the investment opportunities latent in cadre football programme continues tomorrow.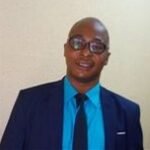 Azuka Edokobi is a Writer , a Farmer, a Supply Chain Expert and an Entrepreneur