Gunmen on Saturday attacked Imande Mbakange and other neighbouring communities in Mbacher Ward of Katsina-Ala Local Government Area of Benue State, killing at least 25 people.
According to a report by Arise Tv, many were injured as the attackers razed many houses and farmlands in the affected communities around 4am in the morning.
"The gunshots woke the people from sleep and as they made efforts to flee for their lives, anyone they caught up with was killed," a source was quoted as saying.
"As they killed the people, they also set their houses and nearby farmland on fire. As we speak the place is like a war zone. The communities have been deserted and residents of neighbouring communities are also fleeing for fear of being attacked."
Confirming the development, the Chairman of Katsina-Ala LGA, Mr. Alfred Atera, in a statement by his media aide, Mr. Tsar Tartor, said: "In the early hours of Saturday there was an attack on Imande Mbakange community and other neighbouring communities in Mbacher Council Ward by unknown gunmen which claimed at least 25 lives and left several others injured and houses burnt with properties worth millions.
"The chairman describes the senseless killings by the unknown gunmen as inhumane and barbaric and calls on all security formations to double their efforts in combating the renewed attacks as a matter of urgency.
"The chairman calls on security operatives to intensify surveillance in the areas prone to attacks to avert further breakdown of law within the local government.
"The chairman while expressing his profound sympathy to families of the victims, promises to continue to support and implement every lawful means in a bid to permanently end the senseless killings of innocent people of Katsina-Ala Local Government and all her inhabitants."
The Police Public Relations Officer, Superintendent, SP, Catherine Anene, also confirmed the attack but said she was yet to receive full details of the incident.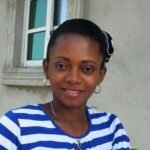 Ifunanya Ikueze is an Engineer, Safety Professional, Writer, Investor, Entrepreneur and Educator.