In the 2023 budget, the Ministry of Agriculture will spend N34.67 billion on Zonal Intervention Projects, (ZIP), the highest ZIP allocation compared to other ministries.
This represents 34.6% of the total N100 billion ZIP allocation in the budget, according to a recent report titled '2023 FG Projects Analysis,' by BudgIT NG
Zonal Intervention Projects (ZIP) were introduced during the administration of former President Olusegun Obasanjo in 1999. The ZIPs are also called Constituency projects and have an annual allocation of N100 billion across the 36 states and the FCT.
The projects are nominated by Federal legislators (Senators and House of Representative Members) on behalf of their constituencies, inserted into the budget, and executed by Ministries, Departments and Agencies (MDAs). The N100 billion allocation is shared in a 60:40 formula, 60% for the legislators at the Senate and 40% for the legislators at the House of Representatives
The Ministry of Agriculture was followed by the Ministry of Science and Technology which got N13.28 billion. Ministry of Education received N7.74 billion while the Ministry of Labour, Ministry of water Resources and Ministry of Health received N6.29 billion, N5.87 billion and N3.88 billion respectively.
In terms of states ZIP allocation, Lagos state got the highest share of 5.6% of the total projects valued at N5.42 billion. It was followed by Kaduna and Abia states with N4.9 billion and N4.46 billion respectively.
Here are the most expensive ZIP projects as listed by BudgIT:
N1.00 billion: Establishment of legislative centre for security analysis:
N562.50 million: Supply of empowerment equipment for the unemployed and market men and women
N500.00 million: Provision of agrochemicals to selected formers in selected communities in Kaura federal constituency of Kaduna state.
N500.00 million: Construction of ten (10) units of two (2) bedroom bungalows for instructors at the Defence Space School, Orogun, Delta Central Senatorial District, Delta state at N50,000,000 per unit
N500.00 million: Skill acquisition training for rural entrepreneurs and empowering to support their business in 5 LGAs
N500.00 million: Construction of 50 beds hospital with fence and external works and supply of hospital equipment in Abuja
N480.00 million: Construction and repair of 4 community palaces in Aniocha-Oshimili Federal Constituency
N450.00 million: Provision of solar hybrid system – Femi Gbajabiamila general hospital, lagos
N400.00 million: Community support programmes to0 selected communities in Kaura Federal Constituency of Kaduna State. Kpak-100m, Kadarko – 100m, Fada- 100m, Mallagum-100m
N400.00 million: Construction of twenty (20) units of one (1) bedroom apartment for instructors at the defence space school, Orogun, Delta Central Senatorial district, Delta state at (N20,000,000 per unit).
About BudgIT
BudgIT is a civic organization driven to make the Nigerian budget and public data more comprehensible and accessible across every literacy span, according to the information on its website. BudgIT which was founded in 2011,  applies technology to intersect citizen engagement with institutional improvement, to facilitate societal change. Its primary goal is to use technology to intersect civic engagement and institutional reform.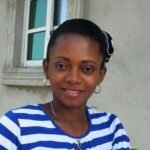 Ifunanya Ikueze is an Engineer, Safety Professional, Writer, Investor, Entrepreneur and Educator.