A 22-member project team has been set up by the Nigerian Institute of Transport Technology (NITT), Zaria, for the development of electric vehicles.
Mr Olorogun-John Inojeharho, Chairman, NITT Governing Council, while inaugurating the team in Zaria on Thursday, said that the major objective of the project was to reduce pollution and emissions. He encouraged the team to work assiduously in order to achieve this mandate and consequently place the Institute within the hallowed ambience of organizations that have converted fuel-powered vehicles to electric-powered vehicles.
According to Pulse, "The team, …is expected to develop a blueprint that will guide the evolution of the NITT model of an electric vehicle.
"Other terms are, …to evolve the technology/design framework of the NITT model of an electric vehicle; develop a prototype of the NITT electric vehicle and promote the NITT model of electric vehicle in the Nigerian automobile industry.
"Others are to determine the budgetary allocation to support the new project, identify capacity development requirements for the sustenance of the new project and establish the necessity or technical support or partnership with other institutions or research bodies."
Notable among the team members include, Dr Bayero Salih-Farah, DG, NITT as the Chairman of the team, Elkanah Ngbale, the Institute's Director of Transport Technology Centre, Dr Felicia Nwanosike, Director of Transport School and Dr. Ibrahim Mundi, Director of ICT, Library and Information Services.
An electric-powered vehicle, made in Nigeria, would go a long way in accelerating Nigeria's compliance and alliance towards global embrace of technology and artificial intelligence.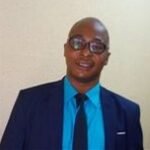 Azuka Edokobi is a Writer , a Farmer, a Supply Chain Expert and an Entrepreneur