The federal government has introduced 'The Brown Card', a new legal instrument allowing deserving foreigners to obtain citizenship in Nigeria.
"The Brown Card' was announced by Rauf Aregbesola, at the ceremony to confer Nigerian citizenship on 385 adult foreigners from different countries in Abuja on May 27.
He said a total of 1,006 foreigners have acquired Nigerian citizenship between 2017 and 2023 while 266 foreigners became Nigerians between 2011 and 2013.
According to the minister, foreigners who are qualified to get the Permanent Residency card are:
Nationals of African descent who strive to make Nigeria their homeland through the 'Privilege of Return.'
Foreign nationals who desire to invest in Nigeria in line with established guidelines.
Foreign nationals who had demonstrated exceptional talents, knowledge and skills in rare fields of science, technology, medicine, engineering, the arts, sports and other areas as might be determined from time to time.
Male foreign nationals married to Nigerian women for a minimum period of one year.
He said, "One of the objectives of this administration is to lay a solid socio-economic and political foundation that will elevate Nigeria into one of the 20 great economies of the world.
"To achieve this global vision, the government is determined to encourage and attract foreigners – investors, resourceful individuals and people with rare talents and unbounded energy – into the country," he said.
"Under our administration, the largest number of foreigners have been naturalised. Between 2011 and 2013, a total of 266 foreigners became Nigerians.
"In 2017, 335 people took up Nigerian citizenship. But last year, 286 foreigners and today at this ceremony, 385, making a total of 1006 have acquired Nigerian citizenship.
"I am still not pleased with this figure. In Europe and America, thousands of foreigners are inducted into citizenship every year. They do this to attract youths and people in their prime who would like to contribute to the development of their countries.
"Let's face it. There is a limit to your expectations from a non-citizen and it is reasonable to expect an average person to be more loyal to his or her country.
"The bane of the smooth pathway to Nigerian citizenship however is the constitutional requirement of continuous residency in Nigeria for 15 years.
"This is a huge disincentive, considering that in the United States and most European countries, it is five years. Some of these countries have made a habit of snatching young and resourceful brains, through easy pathways, to obtain quality migration to their countries.
"I will therefore urge the relevant institutions of state to reconsider this in the next effort at amendment to the constitution. We ought to have easier pathways to citizenship for foreigners than currently obtains.
"My ministry sought and got the approval of President Muhammadu Buhari and the Federal Executive Council, to execute new pathways to permanent residency for eligible foreign nationals. I am happy therefore to announce the Brown Card, as the legal instrument to permanent residency.
"The minister of interior is now invested with the authority to confer permanent residency on non-Nigerian persons, enabling such beneficiaries to live and work in Nigeria without the requirement of renewal every five years, as was the case."
He added that the application details and procedures will be announced later by the ministry of interior and Nigeria Immigration Service (NIS).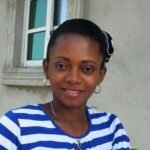 Ifunanya Ikueze is an Engineer, Safety Professional, Writer, Investor, Entrepreneur and Educator.