The Central Bank of Nigeria (CBN) says it has collaborated with the Nigerian Inter-Bank Settlement Systems (NIBSS) to launch the National Domestic Card Scheme, 'AfriGo', aimed at transforming the Nigerian payment system.
This was disclosed by the Governor of the CBN, Godwin Emefiele, on Thursday at  a virtual launch of the National Domestic Card Scheme.
He said: "I am gratified that the Nigerian banking community has risen up to the challenge of the national payment system through the implementation of a National Domestic Card Scheme.
"The cashless policy which commenced in 2012 signposts our core drive to strengthen the national payment system and the usage of electronic platforms in Nigeria.
"In line with the National payment system strategy, the CBN has been deliberate in collaborating with relevant stakeholders to enhance the national payments infrastructure through initiatives such as the Bank Verification Number (BVN).
"We will all agree that the cashless policy has created value and gender competition, attracted investments into the Nigerian banking and payments ecosystem," he said.
He said that Nigeria has now joined countries like China, Russia, Turkey and India, who have launched domestic card schemes.
"It is important to note that the establishment of national domestic card scheme is in line with domestic global trends.
"With this initiative, Nigeria will be joining countries like China, Russia, Turkey and India, who have launched domestic card schemes, because of its transformative benefits for their respective payments and financial systems, particularly for the underbanked.
"The initiative is aimed at providing more options for domestic consumers while promoting delivery of services in a more innovative, cost effective and competitive manner," he said.
Emefiele continued, "I look forward to more innovative products and services which will leverage on the national domestic card to avail digital financial services across all geographies and economic classes in Nigeria.
"It is important to note that all domestic transactions that are conducted in Nigeria will have to go through the national domestic card.
"This does not stop the usage of other existing cards but given that the charges on those cards are in dollars, we will no longer pay for those charges," he said.
Also speaking, Aisha Ahmad, the Chairman of NIBSS and CBN Deputy Governor in Charge of Financial System Stability, said the forward thinking regulatory stance of the CBN had offered unique opportunities to drive cashless transactions to boost financial inclusion, deepen the financial system and promote inclusive economic growth.
Ahmad said : "We shall all be witness to a strategic turning point for our payment system because the Nigerian National Domestic card scheme is the first CBN led domestic IT initiative in Africa.
"The card will give us sovereignty over data, save costs and present new list of opportunities for those in the card business.
"This scheme was birthed with continental aspirations to make AfriGO a payment beacon for the African continent," she said .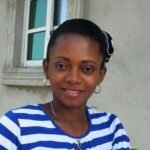 Ifunanya Ikueze is an Engineer, Safety Professional, Writer, Investor, Entrepreneur and Educator.