The spokesperson of the Third Force Coalition for the Labour Party and one time presidential candidate, Dr. Yunusa Tanko has said the idea that the North will not vote for Peter Obi, the presidential candidate of the Labour Party is "a fallacy."
Tanko stated this during an interview with Vanguard Newspaper.
He said that the "economic situation of the North has gone completely down, people cannot even go to their farms" and asserted that "these people suffering so badly" will vote for Peter Obi.
He added that he has encountered a northerner who said "they've been looking for a messiah that will help them and save them from this particular situation."
"So, if anybody tells you that they will not vote for Peter Obi, it's a total lie. If they believe that there is nobody that will vote for Peter Obi in the North, why did they stop us from the one million-man march that we organised in Kaduna? That is to tell you that there is apprehension."
On the issue of Obi having taproots outside social media, he said what differentiates Obi's candidacy from other candidates is that "it is the people that are yearning for him."
He explained that "most of the conventional politicians would be the ones financing the rally, mobilising with T-shirts and banners, but in the case of Peter Obi, it is the people that pay for banners, billboards, face caps, organise marches with no kobo from Peter Obi as mobilisation and so you can see that it is the people that are mobilising for Peter Obi while the other candidates use their own resources to mobilise for themselves. So, I think that Obi has more taproots than any other conventional politician in Nigeria."
Read also: BREAKING: Wike's team pulls out of Atiku's campaign, insists Ayu must resign 
"Last Saturday (two weeks ago), Rivers State had a large number of people that came out to mobilise, same thing in Enugu. In Kaduna, it was supposed to happen but they were physically denied by the Governor. So you can see that people just mobilise themselves, it is a spontaneous mobilisation.
"I just came back from the North-West where we visited Kano, Sokoto, Jigawa, Zamfara, Kebbi and Katsina states. These are core northern states and you will be amazed to know that there are people in Kano, Sokoto, putting up billboards with their own money, mobilising.
Read full interview.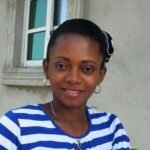 Ifunanya Ikueze is an Engineer, Safety Professional, Writer, Investor, Entrepreneur and Educator.