TrackaNG, an independent project monitoring, and tracking organization, has disclosed five steps in which the public can be active citizens, keep track of projects in their areas and hold the elected representatives accountable.
TrackaNG is a project by BudgIT Nigeria, – a civic tech organization with focus on raising the standards of transparency, citizen engagement and accountability most especially in public finance.
According to TrackaNG, one can be an active citizen through the following ways:
Step 1: Find out about central government projects in your constituency. This can be done by visiting BudgIT's Tracka Website, then select your state to find projects around you.
Step 2: Make out time and visit projects sites, take pictures and share on social media platforms – Twitter and Facebook.
Step 3: Engage your elected representatives at the National Assembly. This can be done by writing email, tweeting at (tagging the person's Twitter handle or Direct message), or sending a letter to your representatives to demand information on government projects in your area.
Step 4: Engage the Ministry or Agency in charge of project. You should know the agency in charge. Write an email, tweet at or send a letter to the Ministry or Agency in charge to inquire the status of the project.
Step 5: Report project and monitor progress update. This can be done by reporting issues on Tracka website, the organization concluded.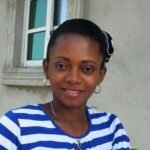 Ifunanya Ikueze is an Engineer, Safety Professional, Writer, Investor, Entrepreneur and Educator.