Russian President Vladimir Putin on Thursday commented on the plane crash that reportedly killed the Wagner Group head, Yevgeny Prigozhin, describing him as "a man of complicated destiny."
Also read; Lagos Assembly rejects 17 Commissioner-Nominees
Putin was speaking with journalists at the Kremlin, where he stated that the he had known Prigozhin since the early 1990s, adding that he was a man of many talents who made a "significant contribution" to the struggle against neo-Nazis in Ukraine.
"He'd made serious mistakes in his life, but also got results. For himself as well as our common cause, when I asked it of him in these last months," Putin added.
On Wednesday, Federal Agency for Air Transport (Rosaviation) stated that Yevgeny Prigozhin was listed among the passengers on an Embraer plane flying from Sheremetyevo to St. Petersburg that crashed with three crew and seven passengers on board.
Russian authorities said they are still working to identify the bodies, but Prigozhin is presumed to be among them, along with six other Wagner leaders.
President Putin went further to describe Prigozhin as a talented businessman who worked in Russia as well as Africa dealing in oil, gas, precious metals and gems. Putin said Prigozhin had apparently just returned from Africa, and had met with some Russian officials.
He expressed his sincere condolences to their families and vowed that the investigation into the crash would be thorough.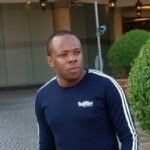 Nnamdi Maduakor is a Writer, Investor and Entrepreneur