Microsoft says it is hiring software engineers from African Universities to join the company's team in the USA and Canada.
The company made the announcement on its website and on Twitter.
Qualifications as announced by the tech giant are: 
Pursuing or recently completed a bachelor's or master's degree in engineering, computer science or related field.
One year of programming experience in an object-oriented language.
Ability to demonstrate an understanding of computer science fundamentals, including data structures and algorithms.
Responsibilities
Software engineers (SWEs) work with teammates to solve problems and build innovative software solutions. You are passionate about customers and product quality, and you provide technical guidance to Technical Program Managers and Product Managers as they consider user needs and product requirements. You will also be expected to demonstrate an ability to learn and adopt relevant new technologies, tools, methods and processes to leverage in your solutions.  As a SWE, you are dedicated to design, development and testing of next-generation software which will empower every person and organization on the planet to achieve more.
Applies engineering principles to solve complex problems through sound and creative engineering.
Quickly learns new engineering methods and incorporates them into his or her work processes.
Seeks feedback and applies internal or industry best practices to improve his or her technical solutions.
Demonstrates skill in time management and completing software projects in a cooperative team environment.
The salary for this role in the state of Colorado is $92,900 – $151,800., according to Microsoft.
Benefits and Perks
Industry leading healthcare

Savings and investments

Giving programs

Educational resources

Maternity and paternity leave

Opportunities to network and connect

Discounts on products and services

Generous time away
Announcing the job opportunities on its website the company called on interested applicants to  Come build community, explore your passions and do your best work at Microsoft with thousands of University Graduates from every corner of the world. This opportunity will allow you to bring your aspirations, talent, potential—and excitement for the journey ahead.
It added that "those hired into this role are invited to participate in Microsoft Aspire Experience, a two-year learning and development experience where you'll build your network, cultivate intentional capabilities and gain perspective into the career opportunities across Microsoft's many exciting businesses.
For more details and to apply click here.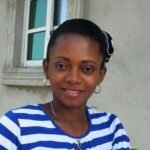 Ifunanya Ikueze is an Engineer, Safety Professional, Writer, Investor, Entrepreneur and Educator.