PZ Cussons Nigeria Plc (NGX: PZ) is seeking qualified candidates to occupy various managerial positions across many states in Nigeria.
PZ Cussons is a global, fast-moving consumer goods (FMCG) company, with office locations in the UK, US, Australia, Africa and Asia.
Supply Planning Manager: According to information available on the careers page of PZ, the vacancy was posted on 9th December, 2022. The successful applicant will be working under the Manufacturing department in Ikorodu Lagos State.
Main functions:
Plans and coordinates production activities of all production units for optimal output and adherence to plan with the aim of achieving the following:
Keep the plants running optimally (>70% Capacity Utilization)
Ensures Raw and Packaging materials are always available for production
Ensure availability of Finished Goods for sale
Ensures the plants' ability to supply demand plan
Ensure accurate records of inventory for reporting and planning
Reporting relationships
Peer Relationships
Attach organization chart showing manager and direct reports as well as peers
Reports to Head of Site, with dotted line relationship with the Production Managers
Peers are Managers on similar grades from other Departments
Direct reports are all planning data officers and planner
Dimensions:
To operate within departments budget
Current team size N/A
Also has dotted line relations with all plant operators
Principal Accountabilities:
Schedule usage of production materials to ensure optimal production levels
Identify and resolve problems relating to inventory
Manage deadlines based on project expectations
Ensures stock levels of all raw, packaging, and finished goods products are in conformance to inventory policy
Ensures loss due to stock shelf life of all raw, packaging, and finished goods products expiration is avoided
Ensures items are purchased to maintain agreed stock norms/inventory positions
Ensures planned Raw materials, Packaging materials, Oil quantities and requirements are adequate to for planned production
Plans purchase of Raw & Packaging and oil
Ensures production performs to plan
Ensures Stock Norm adherence
Ensures finished goods do not go out of stock
Must be conversant with production processes and timelines to ensure production meets plan
Jointly responsible with procurement for timely Purchase processes
Enforces SHE, Food Safety, AIB and GMP rules and policies of the company
To identify training needs of reports and develop training plans for leadership approval
Maintains discipline in the team
Renders appropriate reports to Head of site on timely bases, such as:
Oil Plan
Daily, weekly and Monthly Production Plans
Purchase Request report for approval
Business Planning inputs
Planning precision report
Inventory monitoring
SLOB reporting
Any other job assigned by Superior/leadership
Internal & External Relationships:
Production team (Refinery, Packing Plant)
Engineering and Maintenance Team
Operation, Planning, Supply & Distribution Team
Technical team (Q.A., SHE etc.)
Warehouse/Stores team
Human Resources (H.R.)
EXTERNAL:
DELOG
EZAK
OTHER CONTRACTORS
RM & PM Suppliers
Knowledge, Skills & Experience Needed:
List any qualifications required to do the job
Be specific about the experience needed
Focus on type of experience not the time served
Degree or Equivalent in Engineering, or Mathematical Sciences,
5-7 years work experience in a similar position
Computer literate
Good understanding of the industry market trends and conditions
Exceptional organizational and time-management skills
Job Context & Special Features:
Explain any special features or context in which the job operates
Detail any language or mobility requirements
Ability to take decision decisively.
Ability to grasp complex concepts easily.
Meticulous and diligent
Excellent planning, negotiating, and organizing skills.
Able to sit, stand and move around for long hours at a time
Ability to motivate co-workers, colleagues and others.
Ability to display self-confidence
Ability to operate in a systematic and logical manner.
Analytically sound
Excellent communication abilities
Apply  for the position.
Territory Sales Manager: The positions were posted between 12-25 Days ago. Territory Sales Managers are needed in Lagos, Imo, Abia, Niger, Benue and Ondo States. The successful applicant will be working under the Sales/Commercial  department.
Department Strategic Objectives
Lead in the delivery of customer and field sales business objectives towards the achievement of the overall organisation business and growth objectives
Job Purpose:
Work with the Distributor/Distributor sales team to deliver agreed business objectives within assigned territory.
Responsible to:
Area Sales Manager
Responsible for:
Van Sales Representative/Open Market Sales Representative.
Must be able to influence, inspire and drive performance without having direct management responsibility for distributor staff
Context/Scope:
A key contributor to the success of the PZ Cussons commercial strategic plan with an effective and flexible field sales force; demonstrating industry leadership in both volume driving & brand building activity.
Key Accountabilities:
Achieve agreed business objectives/KPIs for the territory( Sell-out, Focus Brands, NPD listing, POP deployment, promotions etc.)
Implement outlet coverage strategy in assigned territory, enlist and keep updated database of relevant outlets.
Achieve sales drivers (Quality, Distribution, Visibility, Price/promotion) objectives for the territory.
Manage and review the activities of the Secondary Sales Force in assigned territory
Work with Area Sales Manager to develop Joint Business Plan of customers in assigned territory.
Monitor and manage execution of all Promotional /launch/ agencies activities in assigned territory.
Lead Market intelligence gathering and competitor activity monitoring and report timely.
Measurement/Performance Indicators
Target vs. Actual monthly/yearly performance (sell-out,e, KPIs
Timely and quality of execution of trade and marketing activities in assigned territory)
Implementation of Territory Coverage Strategy
Achievement of Quality, Distribution, Visibility, Price/promotion targets.
Internal & External Relationships:
Area Sales Manager
Marketing/Sales/Channel/Supply Chain/Finance/HR team
Customers
Agencies
PZ Marketing & Sales network
Knowledge, Skills & Experience Needed:
Qualifications:
First Degree in any discipline
Computer Literacy
Experiences: (What experience brings success to this role)
Minimum of 1 year experience in marketing or sales, and over this period has successfully delivered on KPIs.
Direct experience of PZ Cussons Way of selling capabilities with a focus on Sales Driver execution at the point of purchase (QDVP), Outlet Segmentation and Managing Relationships including structured call, persuasive selling and brand passion.
Knowledge: (What does the person need to know)
Good knowledge of business objectives and priorities.
Experienced driver with valid license
Knowledge of Field Sales Management and Market Intelligence.
PZ Cussons Leadership competencies
Functional or Technical / Business Skills: (What can
the holder do)
Commercial Acumen                        Emerging
Customer Management                    Emerging
Negotiation Skills                            Emerging
In Market Execution                        Emerging
Selling Skills                                   Emerging
Sales Drivers                                  Emerging
Channel Strategy                            Emerging
Communication/Interpersonal skills  Developed
IT Skills                                         Developed
To Apply, click on the preferred location; Lagos, Imo, Abia, Niger, Benue and Ondo.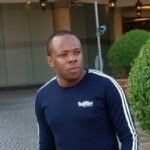 Nnamdi Maduakor is a Writer, Investor and Entrepreneur