In the bid to bridge the knowledge gap and to engender collaborations among stakeholders towards realizing the integrated sustainability agenda within the dairy value chain, the University of Abuja (UniAbuja) and FrieslandCampina WAMCO Nigeria PLC have signed a partnership agreement early this week (Tuesday) at the University of Abuja.
Both parties, notably, are major partners of the Center for Nigerian Dutch Dairy Development (CNDDD), which objective is "…to improve dairy productivity and sustainability throughout the entire dairy value chain in Nigeria."
According to Ben Langat, Chairman CNDDD and MD, FrieslandCampina WAMCO, "This partnership is a major pillar for us towards strengthening the dairy value chain in Nigeria. To institutionalize dairy and make it sustainable we need to strengthen local capacity to address current and future challenges in the dairy value chain."
In his own speech, Prof. Abdul-Rasheed Na'Allah, the VC, UniAbuja, said that, "Going into a partnership with Nigeria's foremost dairy company symbolizes a new dawn for the education sector and Nigeria's teeming youth population. I welcome this important initiative which formalizes and strengthens the CNDDD to establish a standard roadmap for dairy development in Nigeria."
The CNDDD is "…committed to unlocking and developing dairy expertise for all stakeholders in the Nigerian dairy sector" and "…seeks to drive a homegrown model for the entire dairy value chain in Nigeria as it partners with stakeholders including the government, universities and dairy value chain professionals" concluded the ED, Corporate Affairs, FrieslandCampina WAMCO, Ore Famurewa.
This partnership will go a long way to enhance domestic capacity especially now the Federal Government has placed a ban on importation of dairy products.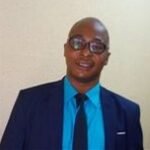 Azuka Edokobi is a Writer , a Farmer, a Supply Chain Expert and an Entrepreneur