A working agreement has been reached by the National Bureau of Statistics (NBS) and the Nigeria Export Processing Zones Authority (NEPZA) to mutually share cognate data between them on the import-export sectors so as to measure the contributions of the FTZ scheme to the Nigerian economy.
The Managing Director, NEPZA, Prof Adesoji Adesugba made this agreement with the statistics agency of government when he visited his NBS counterpart, Dr. Yemi Kale who is the Statistician-General/CEO at the NBS headquarters in Abuja on Wednesday.
According to NEPZA's website, Prof. Adesugba said that "the partnership was aimed at assisting the Authority at robustly defining both the import and export data points for analysis and for decision making through the free trade zone gateways.
"The NEPZA managing director further explained that the synergy was also directed at sharing relevant data between the two agencies in order to regularly highlight the zone scheme's contribution to the country's Gross Domestic Product (GDP), Foreign Direct Investment (FDI) and employment generation."
The website further said that "according to Adesugba, the collaboration will be also aimed at assisting in providing training to NEPZA's staff on high quality data gathering, presentation, analysis and interpretation, adding that the understanding between the two organizations would also give the Authority the leverage to navigate the NBS data platform without hinderance."
Reacting to the partnership, the reports that the NBS boss said, "NEPZA was a strategic agency of government established to use the zone scheme to drive industrialization, stating that: '"it is imperative indeed to keep statistical track of the Authority' contribution to the economy.
"I would like to particularly thank Prof. Adesoji Adesugba for bringing the desired change and innovation to NEPZA. Using statistical tools to gauge the Authority's mandate remains the best form of Monitoring and Evaluation.
"We are, therefore, prepared to concretize this working relationship for the overall benefit of the country'', the website reported Kale as saying.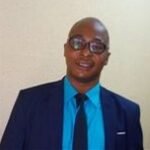 Azuka Edokobi is a Writer , a Farmer, a Supply Chain Expert and an Entrepreneur