The UEFA Champions League (UCL) is back with explosive games and surprises yesterday, Tuesday. Despite another good outing for Man United by C. Ronaldo, Young Boys stole a late win to make little of the legend's early goal. With Romelu Lukaku bringing back the goal-scoring rivalry between Ronaldo and himself from Serie A, Chelsea narrowly escaped a stalemate at the Bridge. After hostilities on Tuesday, we had the following results:
Matchday 1
Tuesday 14 September
Group E: Barcelona 0-3 Bayern, Dynamo Kyiv 0-0 Benfica
Group F: Young Boys 2-1 Man. United, Villarreal 2-2 Atalanta
Group G: Sevilla 1-1 Salzburg, LOSC 0-0 Wolfsburg
Group H: Chelsea 1-0 Zenit, Malmö 0-3 Juventus
Today, Wednesday, hostilities continue in different stadia across Europe with the following fixtures:
Wednesday 15 September
Group A: Man. City vs Leipzig, Club Brugge vs Paris
Group B: Atlético de Madrid vs Porto, Liverpool vs AC Milan
Group C: Beşiktaş vs Dortmund (18:45 CET), Sporting CP vs Ajax
Group D: Sheriff vs Shakhtar Donetsk (18:45 CET), Inter vs Real Madrid
Let us run a synoptic preview of today's matches.
Group A
Club Brugge vs PSG
Club Brugge would play hosts to PSG tonight and would want to take their own pound of flesh from the Paris star-studded team having lost 5-0 in the 2019-20 competition at same group stage.
With an attacking trio of Lionel Messi, Neymar and Kylian Mbappe, one wonders if the Jan Breydel Stadium would not be silenced tonight with more goals. The hosts, though, would be counting on wonder boy Hans Vanaken to have his scoring boots do some good jobs.
Manchester City vs RP Leipzig
RP Leipzig will prove to be a handful for Pep Guardiola's Man City tonight at the Etihad Stadium. City, last year's runners up, would want to consolidate on Guardiola's versed experience in the competition winning with different clubs across different European leagues. It will be a battle of image-makeover as City lost to English rivals Chelsea in the final of the competition last year, while Leipzig lost to two English teams – 5-0 at Old Trafford and 2-0 at Anfield last year. Conversely, as Leipzig was losing to English oppositions last year, City was routing Bundesliga sides with wins against Borussia-based teams, Dortmund and Monchengladbach. Man City will hope on Ferran Torres (4 goals in 6 appearances) to wreck the havoc.
Group B
Atlético Madrid vs FC Porto
After eight years of no face-off, Atlético Madrid and FC Porto would engage each other tonight when they meet. The last time out, the Madrid side had the upper hand winning both legs in Diego Simeone's debut as a coach, in the competition. Simeone would be counting on his reliable keeper, Jan Oblak, to frustrate goal attempts by the Portuguese side while hoping his frontliners would come good to utilize available chances.
Porto are not push-overs in the competition having won it with veteran coach, Jose Mourinho. They would be counting on free scoring midfielder, Sergio Oliviera, who scored five times last term.
Liverpool vs AC Milan
This match is historic as it is the first time Liverpool and AC Milan are meeting in a competitive match outside the UCL final. In 2005, Liverpool came from a 3-0 down to equalize and win on eventual penalties under the inspirational leadership of Steven Gerrard. In a revenge mission, both teams met in the 2007 finals again where Milan took their own pound of flesh winning 2-1 from open play. This remains their only meeting in the competition.
Klopp would need to devise new strategies to surmount Italian oppositions in the competition having lost 2-0 to Atalanta last season and drawing 1-1 with Napoli two years ago. Mo' Salah would seek to maintain his record behind top scorers R. Lewandowski, C. Ronaldo and L. Messi. Milan would also be without talismanic Zlatan Ibrahimovic who is out injured. Milan is staging a come-back to the competition since 2013-14 season.
Group C
Besiktas vs Borussia Dortmund
Besiktas are on the road to history if they can halt Borussia Dortmond's perfect dominance of Super Lig oppositions having won four against Turkish teams. Norwegian Erling Haaland, who averages a strike per 63 minutes, is a big asset for BVB going into this match. Conversely, Besiktas appear weak to German oppositions having lost 8 in 11 European matches.
Sporting vs Ajax
This appears to be an equal match as both teams seem to be even in experts' rating. It will be a game of who makes the least mistakes takes the day. Sporting Lisbon, who have been absent from the competition for four years, would be boosted with surmounting a 19-year jinx to win the Portuguese Primeira Liga last season. A staggering home record in the competition (9 in 13) is also a big boost.
Ajax are not underdogs either. They are former winners of the competition and have the experience to navigate through the group stage to the knock-out stage. They will count on assists from Dusan Tadic to dent further the host's home records.
Group D
Sheriff Tiraspol vs Shakhtar Donetsk
Hosting Shakhtar tonight provides Sheriff the history of been the first Moldovan team to play in the prestigious UCL. They beat all four oppositions in the qualifying round to reach the group stage of this year's UCL. As minnows, they would want to emulate Young Boys and pull down Shakhtar Donetsk who themselves are not really strong forces in the competition.
In a group with European giants, Inter Milan and Real Madrid, both teams would strive to gain as much points as possible to wait for outcomes when they meet the super guns.
Inter Milan vs Real Madrid
The San Siro would play a big host to fellow big-wigs, Real Madrid, when both lock horns tonight in a group stage battle. While Inter would try to maintain early table topping position trying to avoid another bottom table finish, Madrid would be looking to consolidate the two-edged win over their hosts last season.
With Madrid having an upper count in statistics (4 in 5), Inter would strive to qualify from the group despite losing prolific scorer, Lukaku, to defending Champions, Chelsea in the summer transfer window. Karim Benzema's commitment to Madrid has been boosted with the armband following the exit of veteran Madrid defence maestro, Sergio Ramos. If he scores, he will go fourth on the all-time scorers log above Raul with 72 goals in his 17th consecutive Champions League campaign.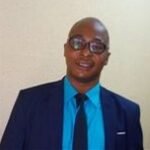 Azuka Edokobi is a Writer , a Farmer, a Supply Chain Expert and an Entrepreneur