The owner of AbokiFX, an online foreign exchange rate website is being investigated by the Central Bank of Nigeria for alleged sabotage against the Nigerian state, Nairametrics reported.
Mr. Olusegun Adedotun Oniwinde the owner of AbokiFX is accused by the CBN of "economic sabotage, by using his website to set exchange rates," adding that since he lives abroad, he might be benefiting from setting exchange rate, the report said.
The report which quoted a source said that "unseen actors" may also be profiting from the exchange rates reported daily on the website, as the Oniwinde operates more then 20 bank accounts in Nigeria.
Oniwinde a British citizen, living in the UK is also accused of registering a company in the UK as the owner while also saying that "there are other significant owners he cannot disclose."
Parallel market exchange rates were obtained by calling black market operators before the emergence and popularity of AbokiFX. However, the site now acts a guide for those selling the naira unofficially.
"How exactly does he collect his data? Do you know any BDC that supplies daily rates to him? Does he have staff on ground that collects these data?" according to the report citing a source.
"Nevertheless, most operators inform Nairametrics that they get their rates from the forces of demand and supply and not from the website," the report said.
Compared to the exchange rate at the black market on July 27, the day the Central Bank said it has stopped selling foreign exchange to Bureaux De Change operators in the country, naira is weaker by N65, as it closed at N505 per dollar on July 27.
On the other hand the official exchange rate of naira has remained nearly stable since the CBN adopted the NAFEX rate. The exchange rate at the I & E window closed at N413.07 on Thursday. At the I & E Window, naira is weaker by N1.40 compared to the closing rate of N411.67 per dollar on July 27.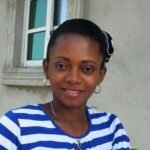 Ifunanya Ikueze is an Engineer, Safety Professional, Writer, Investor, Entrepreneur and Educator.