Employers in the United States of America added 223,000 jobs in December, bringing the unemployment rate down to 3.5% from 3.7%, a five-decade low.
Also read; Vacancy at Flour Mills of Nigeria Plc
The new jobs numbers surpassed the 200,000 jobs forecast by Refinitiv economists.
Wage growth also cooled in December, with average hourly earnings rising just 0.3% from a month earlier and 4.6% from the previous year.
The report shows that the share of adults working or looking for a job edged up to 62.32% from 62.2%, still leaving it well below the pre-pandemic level of 63.4%.
Leisure and hospitality, the industry hit hardest by the pandemic, led the job gains with 67,000. Health care added 55,000 jobs; construction, 28,000; and social assistance, 20,000.
Gains in other sectors were weak, with manufacturing adding 8,000 jobs; retail, 9,000; and transportation and warehousing, 5,000.
Temporary help services shed 35,000 jobs, its fifth straight monthly decline. That could foreshadow deeper job losses across the broader economy in the months ahead since employers often cut temporary workers before laying off permanent staffers.
The Labor Department's monthly payroll report released on Friday showed that U.S hiring cooled in December to its lowest pace in two years, with the 223,000 jobs added being lower that the 256,000 added in November.
Job gains for October and November were revised down by a total of 28,000. October's was revised from 284,000 to 263,000 and November's, from 263,000 to 256,000, painting a slightly weaker portrait of job growth in the fall.
For all of 2022, the U.S. added 4.5 million jobs, second most behind the 6.7 million gained the previous year, as the nation continued to heal from record job losses in the early days of the COVID-19 pandemic.
There had been a series of notable layoffs in the past few months in the United States; Amazon, Apple, Meta, Lyft and Twitter are among the companies either implementing hiring freezes or letting workers go.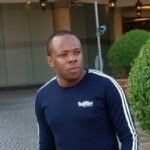 Nnamdi Maduakor is a Writer, Investor and Entrepreneur