Rothschild Investment Corp, a Chicago-based financial institution has acquired 265,302 shares in Grayscale's ETH trust, according to a filing on April 15 with the United States Securities Commission.
In addition to the investment in the ETH trust, the firm also added more Grayscale Bitcoin trust shares to its holdings. The SEC filing revealed that Rothschild Investment Corp increased its BTC Trust tally from 30,454 in January to 38,346 in April.
Rothschild Investment has been accumulating GBTC since 2017, and the latest filing shows the firm's appetite for crypto exposure is not slowing down.
Rothschild's shares in the ETH trust were worth $4.75 million on March 31 and its holdings in the BTC trust were worth $1.92 million. Rothschild is among the first name-brand institutional asset managers to seek ETH exposure through Grayscale's trust product, according to regulatory filings.
Grayscale Investments, LLC ("Grayscale") is the largest digital currency asset manager. With approximately $20.2B AUM,* Grayscale provides opportunities for investors to gain exposure to the digital currency asset class. Grayscale is owned by CoinDesk parent company Digital Currency Group.
Grayscale is the sponsor of Grayscale Bitcoin Trust (BTC), Grayscale Bitcoin Cash Trust (BCH), Grayscale Ethereum Trust (ETH), Grayscale Ethereum Classic Trust (ETC), Grayscale Horizen Trust (ZEN), Grayscale Litecoin Trust (LTC), Grayscale Stellar Lumens Trust (XLM) and Grayscale Zcash Trust (ZEC), and the manager of Grayscale Digital Large Cap Fund LLC.
Rothschild Investment Corporation, originally known as Rothschild & Company, was founded in 1908 by Monroe Rothschild and his brother-in-law Samuel Karger and has long been a leading financial institution in Chicago, Illinois.
Founding members Monroe Rothschild and brother in-law Samuel Karger reportedly have no relation to the famed Rothschild family dynasty, much to the confusion of the crypto community despite the New York Times publishing an article that clarified the situation in 1995.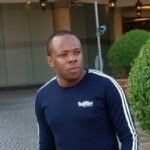 Nnamdi Maduakor is a Writer, Investor and Entrepreneur