The Guillaume Dupaix International Master's Scholarship at the University of Luxembourg is open for students to apply for a Master's programme.
The scholarship worth EUR 5,146 per semester and focused on supporting talents is being funded by the Luxembourg Ministry of Foreign and European Affairs and the Ministry of Higher Education and Research.
Payment of the stipend is tied  on performance evaluation and may be withheld, for instance, in cases of academic dishonesty, subpar performance, or master's program withdrawal.
The scholarship also include two years of free accommodation in a university residence during the Master's program, up to a maximum of EUR 650/month.
Eligibility criteria
International applicants from both EU and non-EU countries and Non-recipients of Luxembourg's CEDIES.
Eligible programmes for the scholarship
Master in Accounting and Audit
Master in Entrepreneurship and Innovation
Master in Logistics and Supply Chain Management
Master of Science in Finance and Economics
Master of Science in Quantitative Economics and Finance
Master in Wealth Management
Master in European Economic and Financial Criminal Law (LL.M.)
Master in European and International Tax Law (LL.M.)
Master in European Business Law (LL.M.)Master in Space, Communication, and Media Law (LL.M.)
Application procedure
Applying for a scholarship is a two-step process.
Candidates must submit their master's degree applications in the first stage through the online admissions portal.
Applicants will receive an email confirming their application has been successfully submitted once the admission fees have been paid.
How to apply
For more details and to apply click here. To apply for accommodation, click here.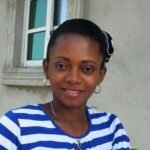 Ifunanya Ikueze is an Engineer, Safety Professional, Writer, Investor, Entrepreneur and Educator.